Rachael Leigh Cook Gushes Over New Boyfriend After Daniel Gillies Divorce: 'He's Really Great'
KEY POINTS
Rachael Leigh Cook praises her new boyfriend, but she's not ready to introduce him to her kids yet
Daniel Gillies and Cook separated in 2019 after 15 years of marriage
The exes talked to their kids about their separation and assured them that things would remain the same
Rachael Leigh Cook has moved on from her failed marriage with Daniel Gillies and has found a "nice" man she really adores.
Cook has not given up on love after her divorce and she's happy she didn't because she just found a new man who makes her very happy. But she is not in a rush to introduce him to her kids.
"He's really great. I did good, if I do say so. Definitely hitting out of my league there," the "Vampire" actress told Us Weekly.
"I met someone really nice, and I adore him. He's fantastic," she added.
Cook and Gillies were together for 15 years. They parted ways in June 2019 but co-parent their two children Charlotte, 6, and Theodor, 5. Although Cook adores her boyfriend, Kevin, she is not yet ready to introduce him to her son and daughter.
"I feel like what's the rush, you know what I mean? I don't want to get it wrong. We're going to take it beat by beat," Cook continued.
"If they ever Google deep dive this time in their parents' life and they see this interview in the future and they're like, 'What the hell, mom?' we'll have that discussion then. But in the meantime, I'm just going to take small steps and they can be on a need to know basis."
Cook's journey in finding new love helped her realize an inspiration for her latest project on Netflix, entitled "Love, Guaranteed." In the film, she plays the character of Susan Whitaker, who has given too much of her life to her work and clients.
Meanwhile, as co-parents, Cook and Gillies discussed their separation with their kids.
They sat with them for a "serious talk" and told them that their mom and dad will remain to be their parents, but they will not be together anymore. The ex-couple also assured them that everything else would be the same.
"[We told them] what mom and dad know, and [that] this is a grown ups decision, not a kids decision. … We're always going to be your parents but we're just not going to be married to each other anymore," Cook shared.
"Everything else is going to be the same for the foreseeable future, but just so you know that's something that's going to happen."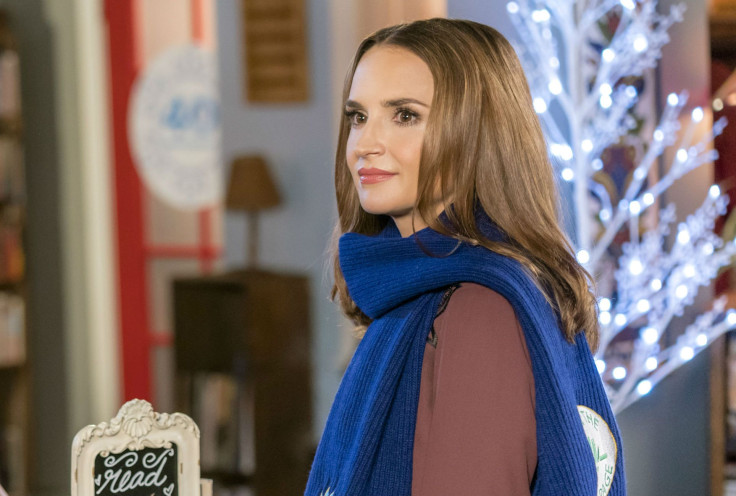 © Copyright IBTimes 2023. All rights reserved.