Racism In America: White People Think It's Worse For White People, Research Finds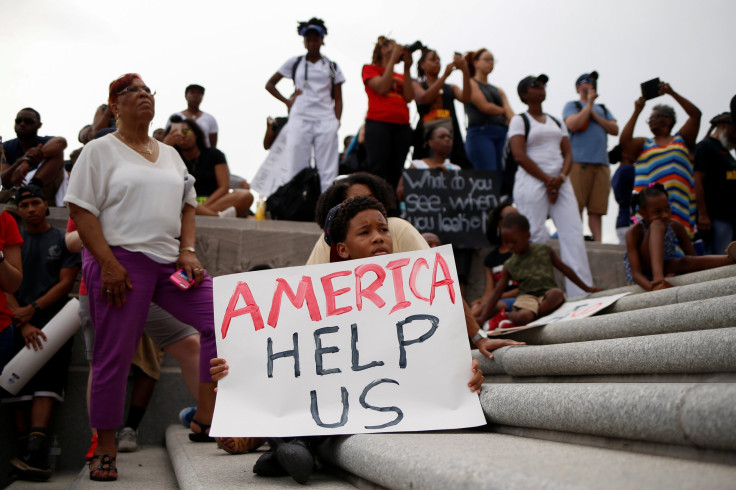 White Americans think racism is a problem. But here's the catch: They think it's actually worse for white people than it is for African-Americans, the Washington Post reported Thursday.
The paper, along with ABC News, conducted a recent poll to research American attitudes toward racism. When asked if race relations were generally bad or good, 72 percent of black respondents said race relations were bad. Sixty-three percent of whites said the same. But the two groups might have arrived at that answer in entirely different ways.
The authors in the Post had previously tracked in 2011 how bad people thought anti-black bias has been across different decades. Both black and white Americans thought that anti-black bias has improved over the years. But fast forward to recent times, and some interesting results popped up.
The Washington Post, which spoke with 417 black and white respondents, wrote:
When asked about anti-white bias, though, black and white respondents differed significantly in their views. Black respondents identified virtually no anti-white bias in any decade. White respondents agreed that anti-white bias was not a problem in the 1950s, but reported that bias against whites started climbing in the 1960s and 1970s before rising sharply in the past 30 years.

When asked about the present-day United States, a striking difference emerged. Our average white respondent believed that at the time of our survey in 2011, anti-white bias was an even bigger problem than anti-black bias.

This perception is fascinating, as it stands in stark contrast to data on almost any outcome that has been assessed.
The original paper from the authors, who are professors at Tufts University and Harvard Business School in suburban Boston, noted that white respondents also thought anti-black bias was decreasing faster than black respondents.
Trying to explain these results, the authors pointed out in the Post that many white respondents indicated they felt that success in America was a limited resource of sorts — and that advances for black Americans would pull success from white Americans. White respondents thought bias against black people was rapidly declining, which, in turn, was leading to "a new inequality — at their expense," the writers, Michael I. Norton and Samuel R. Sommers, noted.
Other research has noted that white Americans think anti-black bias isn't as pervasive as black Americans feel it is. For instance, according to Pew Research, "sixty-four percent of blacks adults say blacks are treated less fairly than whites in the workplace, compared with 22 percent of whites who say the same." Pew also noted that in key areas of American life — including homeownership, household wealth and median income — blacks lagged behind whites, even after the results were controlled for levels of education.
© Copyright IBTimes 2023. All rights reserved.
FOLLOW MORE IBT NEWS ON THE BELOW CHANNELS