'Rainbow Six Siege' Temporary Matchmaking Tweaks Improve Casual And Queue Times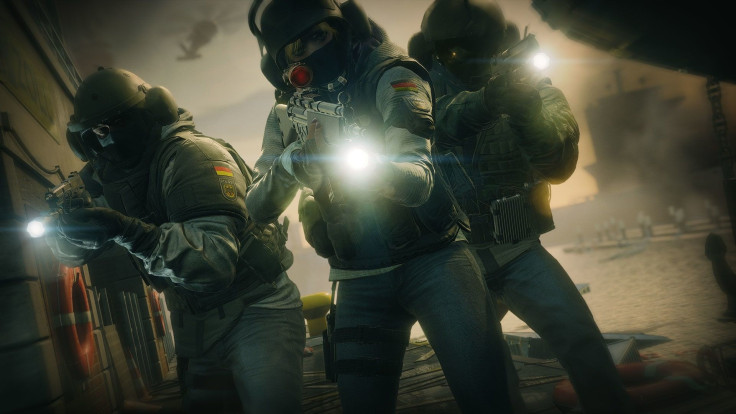 Rainbow Six Siege matchmaking may feel a little off lately, and Ubisoft has officially revealed the reason why. In a recent reddit post, community manager Craig Robinson expressed intent to improve Casual play and long queue times.
In simple terms, Casual matchmaking may take a little longer these days because pairing is conducted in relation to one's rank rather than being a free-for-all. In the mind of Robinson and his team, this adjustment was made to "provide players with a more engaging experience." That means Diamonds will play with Diamonds, Golds will play with Golds and Silvers will play with Silvers. It's implied that, while it was fun for Diamond players to be matched with Golds before, those in the lower ranks had a hard time making an impact.
Read: Rainbow Six Siege Hong Kong Operators & Weapons Leaked
The second issue currently being investigated, then, are the long queue times for Diamond players. Due to a process called "clamping" it's taking longer for high-ranked community members to get into a match. The basic philosophy of clamping in multiplayer lobbies entails that, because the pool of level-stat Diamond players is much smaller than lower ranks, it takes longer for the game to fill lobbies for that category. That means more waiting and more time staring off into space.
We have good and bad news for those frustrated by the server changes. The ranked Casual matchmaking is described as a "very temporary" workaround in lieu of later improvements. That being said, the queuing issues for Diamonds may continue. It will no longer be possible for Diamonds to play with newcomers, so that ultimately limits lobby opportunities for the game's best players.
As the Rainbow Six Siege faithful will know, this matchmaking update is far from the first networking adjustment Ubisoft has implemented for its premiere online shooter. Since the game's launch in late 2015, fans have struggled with repeated maintenance, server crashes, and other matchmaking issues. In fact, these most recent adjustments have spurred some players to suggest the game feels like it's perpetually in beta.
Read: Get A Closer Look At Leaked Rainbow Six Siege Season 2 Weapons
Robinson's answer to such dissatisfaction is to be more transparent about these kinds of tweaks in the future. He says Ubisoft is "working with the various teams involved to ensure that we are providing you with more insight moving forward."
Despite its inconsistent networking, however, Rainbow Six Siege managed to work beyond its initially slow launch to welcome in a passionate, thriving community. With a seemingly constant infusion of paid and free DLC, this game keeps getting bigger. It successfully embodies the "games as a service" model that many talented creators have failed to replicate.
Rainbow Six Siege is available now on Xbox One, PS4 and PC.
What do you think of these Rainbow Six Siege matchmaking changes? Will Casual be better if it's based on skill? Are you tired of waiting in queues? Tell us in the comments section!
© Copyright IBTimes 2023. All rights reserved.