Rally Into Safety Sees Traders Drop Oil, Euro and Stocks for Govt. Paper
Investors increase amount they are paying to Germany and the U.S. to simply hold their money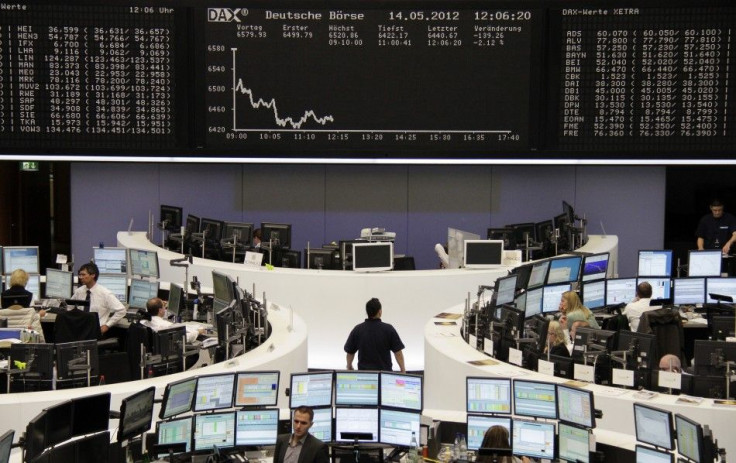 The almighty dollar was the investment of choice Monday, as international investors -- in a classic flight to safety after various major news breaks last week -- piled into greenback-denominated cash and cash equivalents.
As a result, commodity prices, which are quoted in the U.S. currency and go down when the dollar strengthens, suffered the brunt of the negative movement. But stock in companies linked to basic materials, which investors sometimes use to perform hedged directional bets on the future price of physical commodities, also sold off. The euro, meanwhile, took a beating.
The main cause is growing uncertainty in Europe, where tumultuous election results in Greece over the weekend intensified the whisper campaign that the Hellenic Republic is on its way out of the common currency union.
Markets continue to feel the pressure and the stakes continue to rise as what was declared unthinkable a year ago or so now starts to permeate mainstream thinking in Europe, Michael Hewson, a London-based market analyst for broker CMC Markets, told The Associated Press.
But the sell-off was also the result of investors digesting some fundamental portfolio shifts traders executed near the end of last week. Traders drove bullish sentiment on long-term Treasury futures to yearly highs last Friday, while at the same time setting up the largest number of bets seen against the euro since last summer, according to an analysis of the weekly commitment of traders report released by Deutsche Bank early Monday.
Speculators were also down on energy commodities, displaying the strongest one-week net bearish sentiment in oil futures seen since February of 2010.
Those trends were reflected in and expanded by the market. The euro dropped to $1.2846, extending a spectacular rout that has seen the single currency plunge more than 3 percent against the dollar in less than two weeks.
Crude oil led commodities down, with light-sweet crude for June delivery trading off 1.8 percent to $94.41 in New York. Gold was also down, losing 1.39 percent in Chicago trading to recently sell for $1,562 per ounce.
The sell-off in commodities and euro affected equities closely linked to those assets. The Euro Stoxx 50 Index of blue-chip euro-denominated stocks plummeted 2.54 percent recently, closely mimicking action in the electronic trading boards of Frankfurt and Paris; the benchmark index of the battered Greek equity market was down 4.57 percent.
In North American trading, oil companies, miners, and American depositary shares of large European banks led their wider sectors down. The benchmark S&P 500 Index, after losing over 1 percent in value when compared to Friday's close, recovered somewhat in early afternoon, and was recently quoted at 1,343.67, down 97 basis points for the day.
Selling off those assets, traders flocked to the relative safety of German and American government bonds. Yields on benchmark U.S. T-notes -- which have been, effectively, negative for several months -- dropped more than 5 basis points, a substantial rally, to recently quote at 1.774 percent.
Treasuries are higher as fears about new political realities in Germany and Greece, global growth, and Spanish banks drive investors into safe-haven debt markets, William O'Donnell, managing director and head of U.S. Treasury strategy at RBS Securities told Reuters.
Investors piled into German bunds even more aggressively, buying what market-watchers consider the most trustworthy insurance against a breakup of the euro zone, driving yields on those securities down to 1.458 percent in recent trading: it was the first time ever yields on those bonds have dropped below the 1.5 percent mark.
© Copyright IBTimes 2023. All rights reserved.