Rare Yellow 'Sun Drop' Diamond for Auction
A rare yellow Sun-Drop diamond is going up for auction next week.
The pricey bauble is expected to nab at least $11 million when it goes up for auction at Sotheby's Geneva location on Nov. 15, The Associated Press reported.
The trinket weighs 110.03 carats and is mounted in yellow gold as a ring for presentation, according to the Sotheby's Web site.
It looks the weight, Sotheby's jewelry division head David Bennett told The AP. At the same time it's a very bright stone.
The Gemological Institute of America (GIA) notes on its Web site that a diamond's color is all about what you can't see, and that the less color a diamond has, the more valuable it is, although there are exceptions. Ben Affleck, for example, famously presented his then-fiancée Jennifer Lopez with a 6.1-carat pink diamond engagement ring that cost him $1.2 million, People reported.
The Sun-Drop is not the only gem of its kind to go on sale this year.
Last month, The Vivid Yellow 32.77-carat diamond sold at a Christie's auction for $6.6 million, DNAInfo.com reported.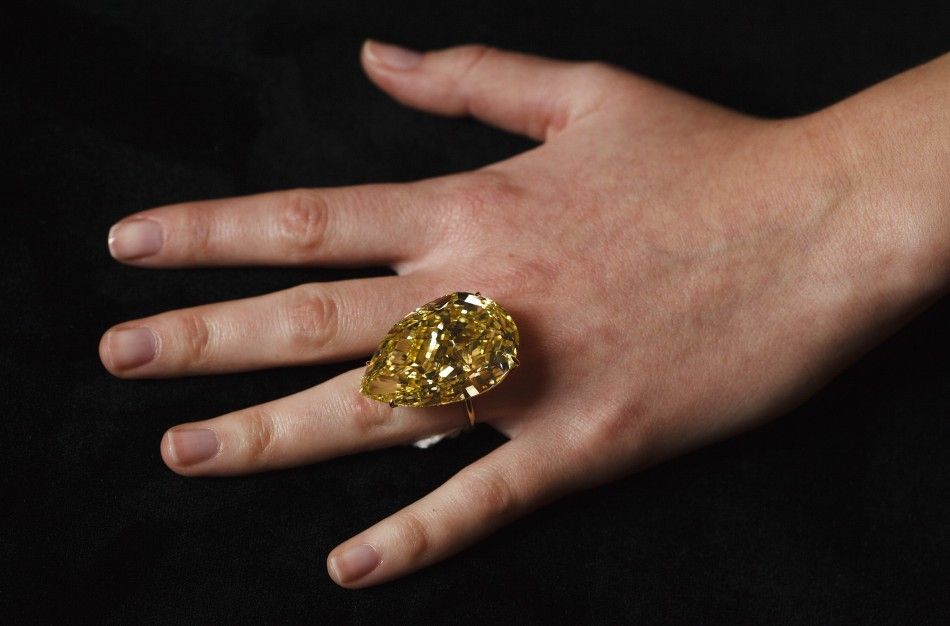 © Copyright IBTimes 2023. All rights reserved.