'Real Housewives Of Atlanta' Season 8 Finale Teases Kenya Moore Has A Nursery At New Home Amid Pregnancy Rumors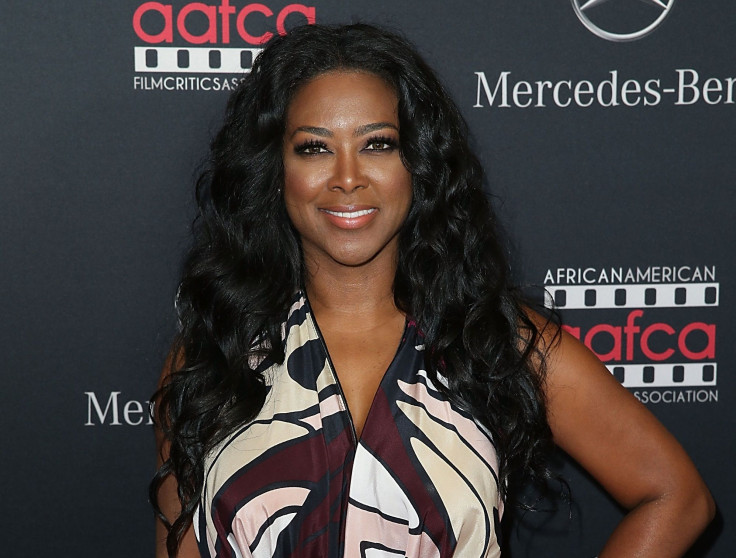 Either Bravo is trolling "Real Housewives of Atlanta" fans, or they're hinting that Kenya Moore really is pregnant with her first child. The 45-year-old former beauty pageant winner hasn't responded to reports she and boyfriend Matt Jordan are expecting, but the Season 8 finale teased the baby rumor during its update on cast members.
At the end of Sunday's show, the reality series listed what each cast member has been up to since filming ended. When it came to Moore, "RHOA" noted that Moore Manor, her new home, was almost complete and "rumor has it the first room she's furnishing will be a nursery." It's believed that Moore will address the pregnancy rumor during the Season 8 reunion, part one of which airs March 20.
As previously reported, rumors Moore was pregnant surfaced a few months ago when cast mate Phaedra Parks teased the news in an interview on "Dish Nation." Parks further fueled the rumors last month, telling Andy Cohen on "Watch What Happens Live" that a "somewhat reliable source" confirmed that Moore and Jordan are getting ready to welcome a little bundle of joy.
"That's what I heard," she said. "I have no proof but that's what I heard."
Even though the former Miss USA and her 28-year-old boyfriend are keeping quiet about the baby gossip, Moore has been posting cryptic Instagram messages causing fans to speculate whether she really is about to become a first-time mom. Last month, she posted a selfie, writing in the caption, "I have a secret." She then shared a video of herself a few days later on her way to an Oscars event, telling fans she couldn't zip up her pants. "This is a tragedy," she said in the video, before she moved the camera to show her stomach.
© Copyright IBTimes 2023. All rights reserved.