'Real Housewives' Star Trying To Get Her 5 Minutes Of Fame With Prince Harry Fling: Royal Expert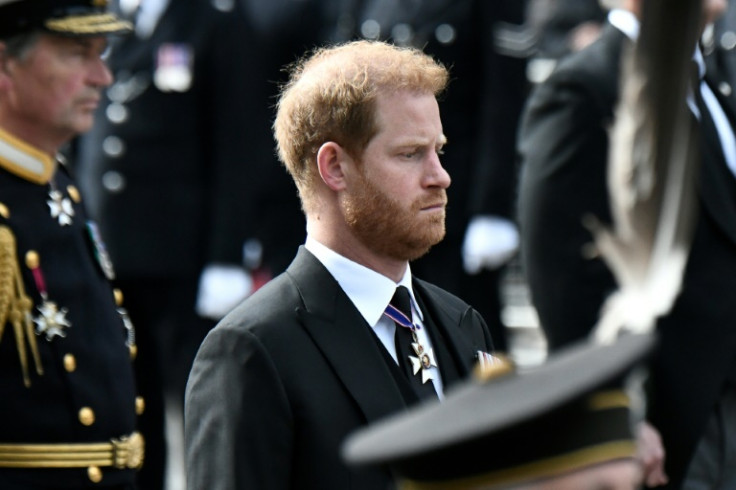 KEY POINTS
Russell Myers felt Catherine Ommanney was trying to get her five minutes of fame by talking about her fling with Prince Harry
Myers claimed that Ommanney was not in Prince Harry's memoir "Spare," so she was aggrieved
The "Real Housewives of D.C." star opened up about it because she doubted Prince Harry would mention her in his book
"Real Housewives of D.C." star Catherine Ommanney was reportedly trying to get her five minutes of fame when she opened up about her alleged fling with Prince Harry, according to a royal expert.
Russell Myers, a royal editor at Daily Mirror, appeared on "Today," where he was asked about the "Real Housewives of D.C." star's claim about her and Prince Harry's past fling. The reality star alleged that they kissed after learning that he was writing about his ex-girlfriend in his memoir, "Spare." However, she doubted that Meghan Markle's husband would mention her in his book, so she decided to open up about their fling.
"I'm not a big fan of the 'Real Housewives' because nobody had ever heard of her, and it seems as though she's trying to get her you know five minutes of fame," Myers said. "And probably it wasn't seen very much on the 'Real Housewives,' but apparently she did have a bit of a fling with Harry, I mean back all the way back in 2006, they shared a kiss."
He continued, "She isn't in the new book, apparently, this is why she's so aggrieved. So, I mean it seems a bit nonsensical to me."
International Business Times could not independently verify Myers' claims.
Ommanney recounted her alleged romance with Prince Harry in an interview with The Sun. They reportedly dated when she was 34, and he was 21. She also told the outlet that Prince Harry gave her the "most passionate kiss I've ever had."
She was separated from her ex-husband, Stephen, when she and Harry met at trendy Art Bar in London's Chelsea in May 2006. Prince Harry was reportedly accompanied by three Royal Protection Officers, who hovered constantly. She also shared how Prince Harry got a tell-off from one of his guards.
"I started chatting to somebody, and Harry took the cloth out of the champagne bucket and put it over my head," she said. "I was a bit upset because it was freezing. I told him, 'Stop being so needy, that is not the way to behave.'"
She continued, "One of his security guards came over and told him off, saying, 'Get a grip, you can't behave like that.'"
According to her, she saw Prince Harry getting told off like that "a few times." She said she had the "time of my life" in 2006 with the prince, whom she affectionately nicknamed "baby" because of his habit of sucking on lollipops.
Prince Harry was in a long-term on-off relationship with Chelsy Davy at the time. However, Ommanney said she wasn't sure if Prince Harry was on a break from Davy during their mini-fling. On her part, she wasn't serious about their romance.
"He was only 21, so a relationship was the furthest thing from my mind," she added.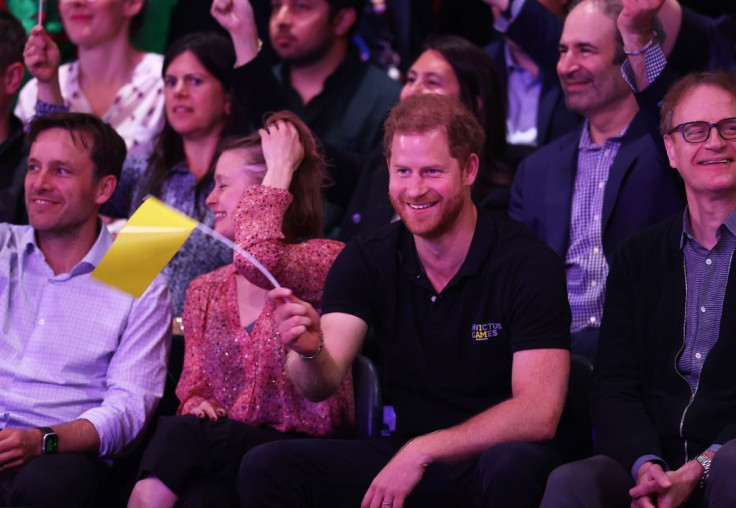 © Copyright IBTimes 2023. All rights reserved.