Meghan Markle, Prince Harry's Popularity In US Has Declined Despite Receiving Human Rights Award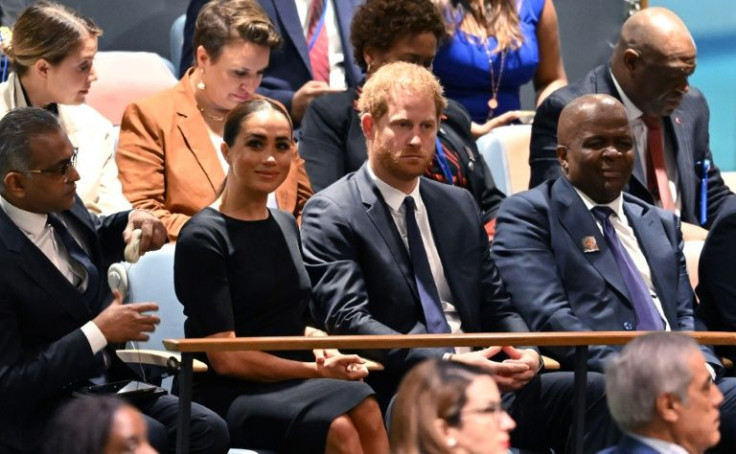 KEY POINTS
Meghan Markle and Prince Harry have done so much to destroy the royal family, according to Kristin Tate
The American commentator claimed Americans are also turning their backs on Markle because she's obnoxious
Tate added that it wasn't classy for Markle to air all the dirty laundry and complain about the royal family
Meghan Markle and Prince Harry are not as popular as they once were in the United States, according to a commentator.
American Liberian columnist, political commentator and author Kristin Tate joined Australian conservative political commentator, author and former political adviser Chris Kenny on Sky News Australia's "The Kenny Report." During their conversation, he brought up the Robert F. Kennedy Ripple of Hope Award, whose recipients include the President of Ukraine, Volodymyr Zelensky, and the Duke and Duchess of Sussex. For him, it was "devalued somewhat" because the Sussexes got the same award for railing against racism. Tate seemingly echoed the same sentiment.
"It's so crazy. I mean, these people are completely detached from reality, and Meghan Markle and Prince Harry have done so much to really try to destroy the royal family, and so many people in England are happy to see them gone," she replied.
Tate also explained how the Sussexes' popularity dropped since they settled in California in 2020 after stepping away from their royal duties.
"But here in the U.S., when they came here, Meghan Markle was quite popular, you could see that in the polls, and now public opinion polls showed that Americans are turning their backs on her," she continued.
Tate shared her thoughts on what made the people turn against the Sussexes. In her opinion, it had something to do with the royal couple's previous interviews.
"She is just so obnoxious and doesn't know when to just be quiet," Tate explained. "You know, some things are better kept private, and it's just not really classy, how she's airing all of this dirty laundry and complaining about the royal family. It's really not a good look, and people are starting to turn on her, here, as well."
International Business Times could not independently verify the claims.
Kerry Kennedy previously explained why the human rights nonprofit chose Prince Harry and Markle as recipients of the Robert F. Kennedy Ripple of Hope Award. According to Kerry, they exemplified "moral courage" against injustice due to their interview with Oprah Winfrey last year.
"He also spoke of moral courage, saying that few would have the courage to question their colleagues, family and their community about the power structure they maintained," she said of her father before speaking about the Sussexes, People reported. "And this is what Meghan Markle and Prince Harry have done. They went to the oldest institution in U.K. history and told them what they were doing wrong, that they couldn't have structural racism within the institution; that they could not maintain a misunderstanding about mental health."
She continued, "They knew that if they did this, there would be consequences, that they would be ostracized, they would lose their family, their position within this structure, and that people would blame them for it. They have done it anyway because they believed they couldn't live with themselves if they didn't question this authority. I think they have been heroic in taking this step."
In their sit-down interview with Winfrey last year, Markle claimed that there were "concerns and conversations about how dark [Archie's] skin might be when he's born," prompting several netizens to call out the royal family for being racist.
The royal family didn't drop the name of the royal who allegedly raised the concern. However, Prince Harry later said neither his grandmother, Queen Elizabeth, nor his grandfather, Prince Philip, made the comment.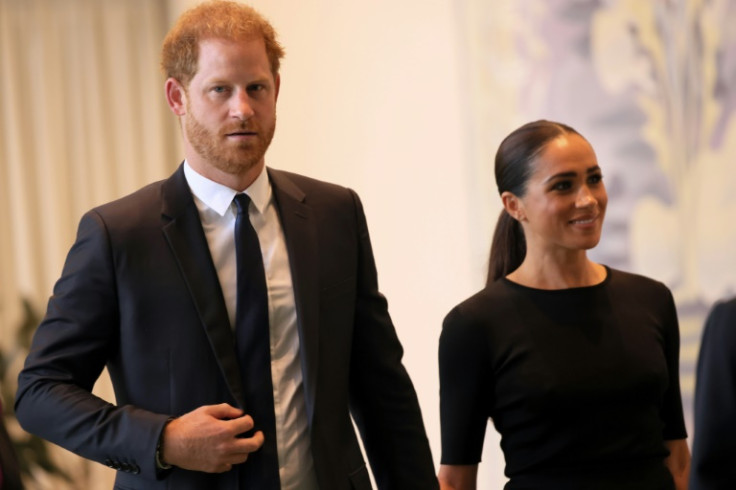 © Copyright IBTimes 2022. All rights reserved.
FOLLOW MORE IBT NEWS ON THE BELOW CHANNELS