Prince Harry, Meghan Markle Make Royal Family Look Better With Their Bad Behavior: Royal Pundit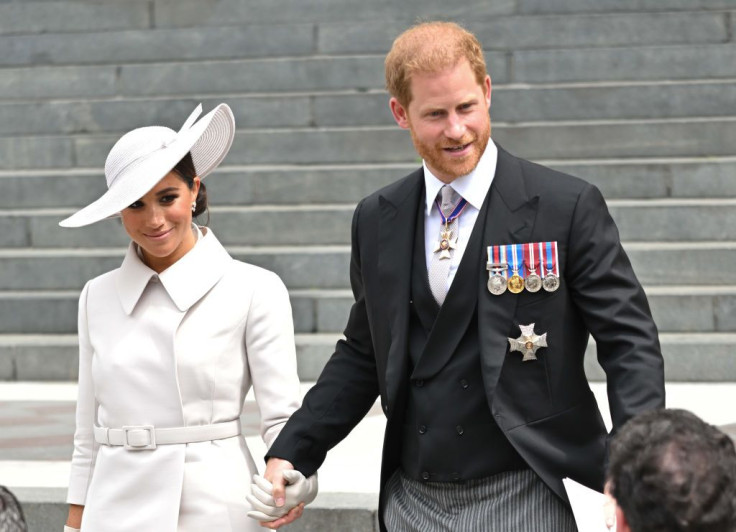 KEY POINTS
Lady Colin Campbell said Prince Harry and Meghan Markle showed contrast to the good behavior of the royal family
The royal pundit claimed that the Sussexes' bad behavior highlighted the good behavior of the royal family
Campbell claimed that many people came to her complaining why the royals couldn't stop the Sussexes
Prince Harry and Meghan Markle are reportedly making the royal family look better in some ways.
British socialite and royal author Lady Colin Campbell appeared on GB News and spoke about the Duke and Duchess of Sussex. The royal couple raised eyebrows earlier this week after the announcement that they were among the recipients of this year's Robert F. Kennedy Ripple of Hope Award. Several felt Prince Harry and Markle were about to receive an award for trashing the royal family.
"In doing so, they bring attention to the good behavior of the others, which might otherwise be ignored because, you know, good behavior is not something that grabs people's notice while bad behavior is. And then if you have the foil of good behavior, it highlights both the bad behavior and the good behavior," the "Meghan and Harry: The Real Story" author said.
"What I do think, though, is that despite the fact that Meghan and Harry are the perfect foil and, in some ways, it's drawing good attention to the royal family."
The royal pundit added that "not all publicity is good publicity." She also reminded others to "bear that in mind because I think Meghan and Harry are also undermining the monarchy."
According to her, many people came to her complaining about why the royal family couldn't stop the Sussexes' alleged bad behavior. Campbell reminded the people that the royals' intervention has some limitations.
"People don't seem to understand that Harry and Meghan also have human rights, and the royal family is limited as to how it can actually stop disloyal, traitorous members, also defamatory members of their family," she continued.
International Business Times could not independently verify Campbell's claims.
Kerry Kennedy said the Sussexes received the ward for standing against the "structural racism" in the British monarchy. The couple claimed in their interview with Oprah Winfrey that one senior royal raised concerns over their unborn child's skin color.
"They knew that if they did this, there would be consequences, that they would be ostracized, they would lose their family, their position within this structure, and that people would blame them for it. They have done it anyway because they believed they couldn't live with themselves if they didn't question this authority. I think they have been heroic in taking this step," Kennedy said.
Meanwhile, American Liberian columnist, political commentator and author Kristin Tate weighed in on the couple's declining popularity. In her opinion, the royal couple "have done so much to really try to destroy the royal family, and so many people in England are happy to see them gone."
According to her, Americans have started to turn their back on Markle after seeing her and Prince Harry's recent antics.
"But here in the U.S., when they came here, Meghan Markle was quite popular, you could see that in the polls, and now public opinion polls showed that Americans are turning their backs on her," she said on Sky News Australia's "The Kenny Report."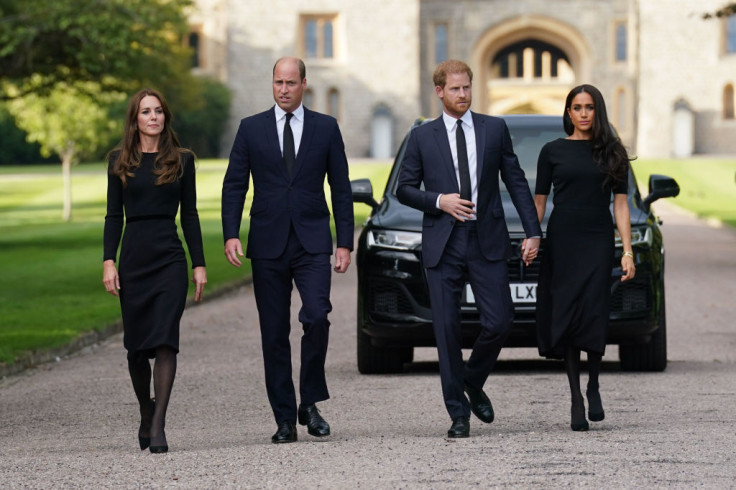 © Copyright IBTimes 2023. All rights reserved.
FOLLOW MORE IBT NEWS ON THE BELOW CHANNELS