The Real Reason 'Aquaman' Star Jason Momoa Shaved His Beard
Jason Momoa decided to change his look. The "Aquaman" actor shaved his beard, but he ditched his facial hair for a reason.
The "Game of Thrones" alum posted a YouTube video to show his makeover. "I think 2012's the last time I shaved. Goodbye Drogo! Bye Arthur Curry," Momoa says as he starts buzzing off his facial hair and throwing it into the wind.
That's when Momoa reveals that he is shaving his beard to bring publicity to a cause he supports. He wants people to make the switch from plastic water bottles to aluminum cans.
"Most importantly, I just want to do this to bring awareness," he explains. "The plastics are killing our planet, and I think I have a solution. I don't wanna [expletive] about it. There's only one thing that can really help our planet and save our planet, as long as we recycle, and that's aluminum."
The 39-year-old says that aluminum can be recycled much more than plastic. "About 75% of all aluminum that's ever been used is still in circulation today and it's 100% recyclable, so you drink the can and in about 60 days, it'll be back. One hundred percent, infinitely recyclable," he explains.
It isn't clear how long Momoa will keep the clean face. After all, he may have said goodbye to Arthur Curry while shaving, but he is not leaving the character behind yet. The actor is still expected to appear in more DC films from Warner Bros.
"Aquaman," released in December, was the first DC Comics adaptation to hit $1 billion at the worldwide box office since "The Dark Knight Rises." A sequel has already been ordered with Momoa returning as the titular hero and David Leslie Johnson-McGoldrick is back to write the script. Director James Wan is expected to sign on after he sees a script.
Luckily, Momoa has some time to grow the beard back in. "Aquaman 2" won't be released until Dec. 16, 2022.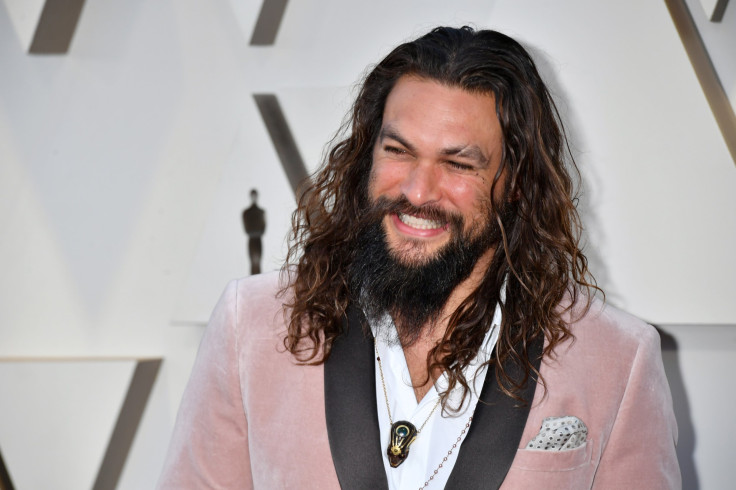 © Copyright IBTimes 2023. All rights reserved.