Real Story Behind Jennifer Aniston 'Nervous' About TV Show With Reese Witherspoon
Days before actress Jennifer Aniston was scheduled to start shooting for her upcoming yet untitled TV show with co-star Reese Witherspoon, a tabloid falsely tried to claim the "Friends" alum was "extremely anxious" and "nervous" to return to television after delivering a range of hit movies like "We're the Millers" and "Marley & Me." The rumor was rubbished by Gossip Cop.
The inaccurate narrative was spun by Hollywood Life in an article titled, "Jennifer Aniston's 'Extremely Anxious' To Return To TV As Filming For New Show Begins: 'She Feels The Pressure'"
In the article, the tabloid cited an anonymous insider who claimed to have exclusive scoop on how the actress was feeling before she started filming for her upcoming project. "Jen is telling friends she's extremely anxious and nervous to return to TV," the so-called sourced said.
The unnamed tipster continued, claiming Aniston's nervousness partly stemmed from the fact Witherspoon, who also played the role of her younger sister in the extremely successful, cult comedy series "Friends" had recently delivered a hit TV series — "Big Little Lies" and she was returning to the small screen after 14 years.
"She's also excited, however, the anxiety of having a successful show is getting to her," the source revealed. "It's been years since she's had a big hit and Jen feels the pressure of having a successful show like 'Friends' again as that was her last big stint on TV. She knows that's what everyone is expecting and she's putting a lot of pressure on herself because of it. It's all that's on her mind."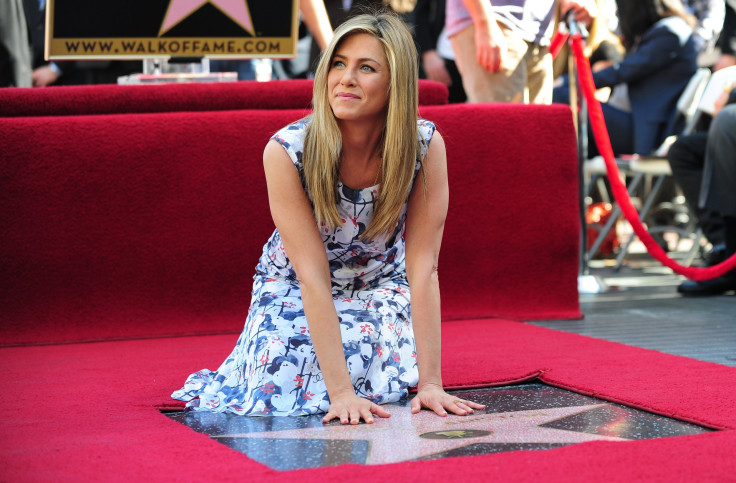 Both Aniston and Witherspoon will be charging $1 million per episode for their upcoming gig, which does not include an additional fee for their roles as producers in the TV show.
"Also, the idea of having to film a TV schedule again is something she'll need to readjust and get used to. Filming is set to begin this week and she's busy making sure she looks her best," the insider added.
Gossip Cop reached out to Aniston's rep who debunked the rumors that Aniston was feeling nervous about shooting a TV show.
"It's just the opposite. She is extremely excited about the show especially with the amazing cast of actors. They are already having a blast and they have only started filming this week," Aniston's spokesperson added.
Although Aniston's upcoming project has not been named yet, an IMDB page for the same summarized the plot of the show.
"An inside look at the lives of the people who help America wake up in the morning, exploring the unique challenges faced by the men and women who carry out this daily televised ritual," it read.
© Copyright IBTimes 2023. All rights reserved.