Real-time, dynamic social networks with Color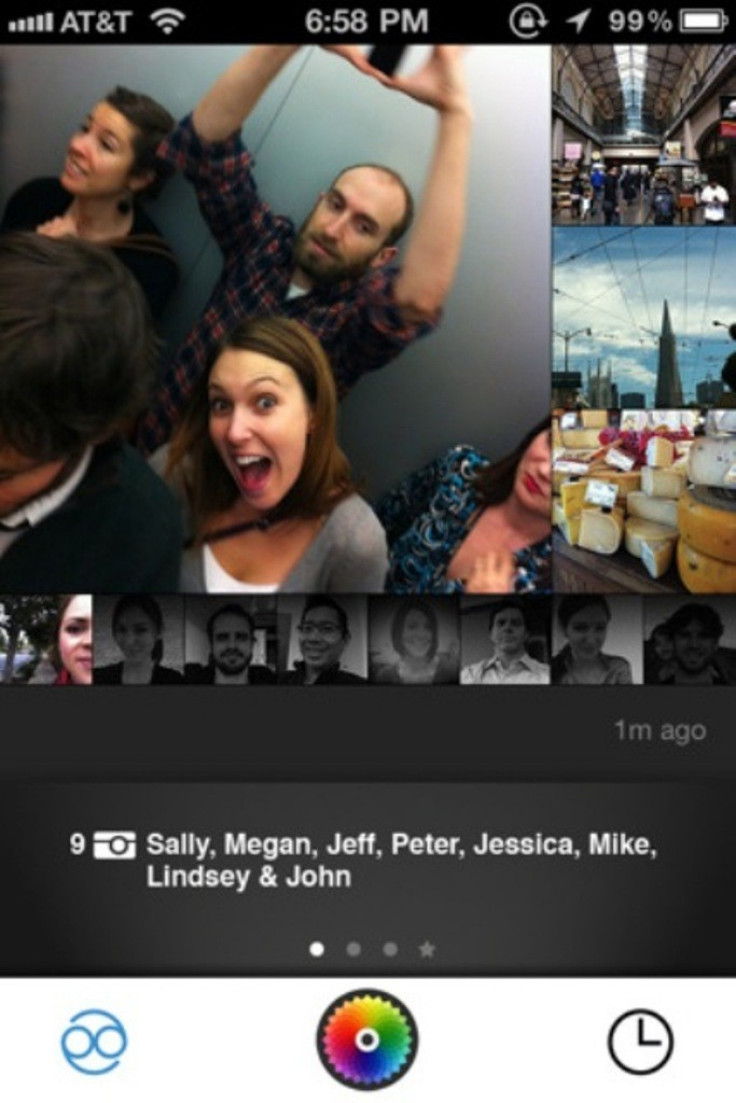 A new app has hit the smartphone market aiming to allow users to take and share photos in social networks but there's a twist: the networks you create are with complete strangers .
The app, called Color, which went live on Wednesday, uses a smartphone's GPS system to zero in on the location of the user, then downloads photos and other media from other users of the app in the vicinity.
The app shatters the model of a typical social network where content is shared only with people you know or people you give access to.
Color shares the photos, video and text you create inside of it with complete strangers, promising to give users a unique dynamic where you can connect with your surroundings in real-time.
Moreover, there is no PC counterpart; the network only functions on smartphones, and connects only to other smartphones running the app.
Started by serial entrepreneur Bill Nguyen, who sold his last company to Apple in 2009, the company aims at to evolve the social structure for what he sees is fast becoming a post-PC world.
This transition to post-PC world is going to be a huge fundamental shift, Nguyen told Reuters. We're sharing more and more information in real-time.
If successful, the app will create an appetizing environment for companies to zero in on users to make hyper-local advertising. With it, advertisers can not just target your general interests or search patterns, but it can solicit offers that can literally be right in front of you.
With that potential, Color has attracted a huge amount of venture funding, raising $41 million before the app was even launched.
In September it raised $14 million in seed funding from Bain Capital Ventures and Silicon Valley Bank. One of Silicon Valley's biggest venture funds Sequoia Capital came on board just before launch with $25 million and another $2 million from Silicon Valley Bank.
Sequoia said on Twitter that a company like Color comes along once or twice in a decade, and that's why it decided to give the startup more money than it ever has to a prelaunch company -- even more than it invested in the then young search engine Google.
But Sequoia is likely talking more about the team involved than the app itself, since the company is headed up by Nguyen and includes Peter Pham, founder of BillShrink, as well as former LinkedIn Chief Scientist DJ Patil.
© Copyright IBTimes 2023. All rights reserved.