Rebel Wilson 'Feels So Much Healthier' After 40-Pound Weight Loss: 'I'm A Late Bloomer'
KEY POINTS
Rebel Wilson feels she is doing well in terms of her health and career
The "Pitch Perfect" star's previous diet had a lot of carbohydrates and sugar
Wilson has already lost 40 pounds amid her wellness journey
Rebel Wilson doesn't only look better, she also feels healthier after losing 40 pounds amid her wellness journey.
The Australian star appeared on "The Drew Barrymore Show" on Tuesday and talked about her weight loss and how she feels after shedding the extra pounds she packed on over the years.
"I feel so much healthier," she was quoted by Us Weekly as saying.
"And I don't know whether it's a thing with ladies when you turn 40, [but] I feel like I really have come into my own now and not just with health but with my career."
Her success in managing her weight also made Wilson feel like she's more in control of everything in her life. In fact, she has started producing movies.
"I feel more in control and I get to produce movies now, which is amazing, and kind of have more control of the content. I just feel like everything seems to be coming together, maybe I'm a late bloomer or something, but I'm slowly getting it together."
Wilson also looked back at her relationship with food and admitted that she was an emotional eater. She also had a very sweet tooth and was eating a ton of sugar. Just like other women, Wilson admitted to trying various weight loss strategies.
"I've tried, like so many women out there, fads and diets and things before and I'm like, 'I need to do a really holistic approach this time.' I think what I mainly suffered from was emotional eating and dealing with the stress of becoming famous internationally. There is a lot of stress that comes with it and I guess my way of dealing with it was just like eating donuts," she continued.
"So, I was working on the mental side of things of why was I doing that and why was I not valuing myself and having better self-worth? And then, also on the nutritional side. My diet was mainly all carbs, which are delicious but for my body type, I needed to eat more protein."
During the interview, Wilson shared that she already lost 40 pounds this year.
Meanwhile, the "Pitch Perfect" star recently appeared on a new commercial for Facebook Portal entitled "Baking with Rebel Wilson." In the clip, she is seen making "holiday rolls" during a group call while joking about an ex-boyfriend.
"First up, you're gonna wanna knead the dough...then, you're gonna wanna talk to the dough like it's your ex-boyfriend," she said while yelling at the dough.
"Carl, I'm not giving you that sweatshirt back! I stretched it, so it wouldn't even fit you anyway!"
In October, Wilson was already only six pounds away from her goal weight. At the time, she shared a snap on social media of her on a mountain during a morning hike.
"I felt proud of myself and now only 3kg's away from my goal weight! Rebs x," she wrote.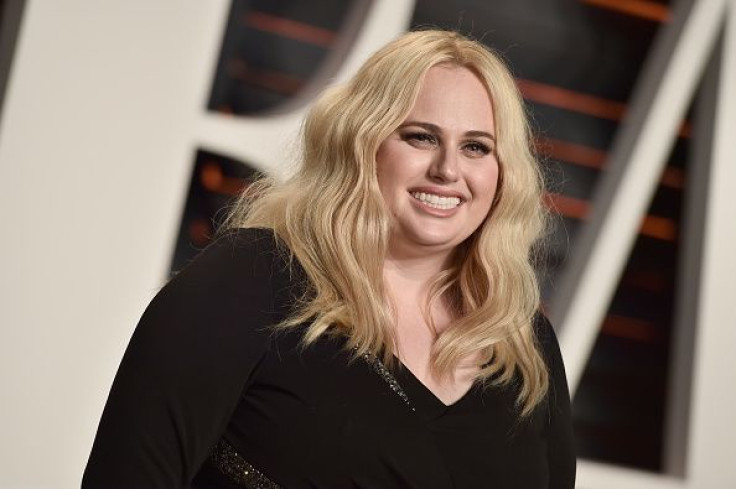 © Copyright IBTimes 2023. All rights reserved.