Rebel Wilson Reveals How First Onscreen Kiss With A Woman Changed Her Love Life
Rebel Wilson has opened up about her first onscreen kiss with a woman, noting that although she was anxious about doing it at first, it "changed my love life completely."
The said kiss happened in the movie "The Almond and the Seahorse," in which the Australian actress stars as an archaeologist who develops an extramarital affair after her husband suffers a traumatic brain injury due to an accident.
According to Wilson, her love interest in the film was supposed to be a man, but it ended up being Charlotte Gainsbourg after she suggested that a woman be cast for the role.
Wilson said the idea of having an onscreen affair with a woman put her off at first but she suggested it anyway because she knew it would work. "I'd never kissed a woman before so I was thinking, 'Oh God, how's that going to go?'" she told Hollywood Reporter.
"I don't know why I said that but I just felt it could work. I had kind of had a situation with a woman before, not a sexual relationship and we hadn't kissed or anything. But then the kiss with Charlotte came up. I didn't think it was that big of a deal or anything," she added.
The actress also shared that the onscreen kiss with Gainsbourg made a huge impact on her life, as it led her to actually consider doing it again offscreen. She said the kiss actually paved the way for her romance with her current partner, Ramona Agruma.
"If I hadn't had the experience with Charlotte or the experience with the other woman, I don't know if I would have ever met [Agruma]," she recalled. "Having those experiences opened by heart up to it as a possibility. I'm grateful for those two experiences. It changed my love life completely."
Wilson and Agruma met at the end of 2021, only months after filming for "The Almond and the Seahorse" ended. They are now parents to newborn daughter Royce Lillian, whom they welcomed via surrogacy in November.
"The Almond and the Seahorse" will hit theaters on Dec. 16 and will be available on Apple TV and Prime Video.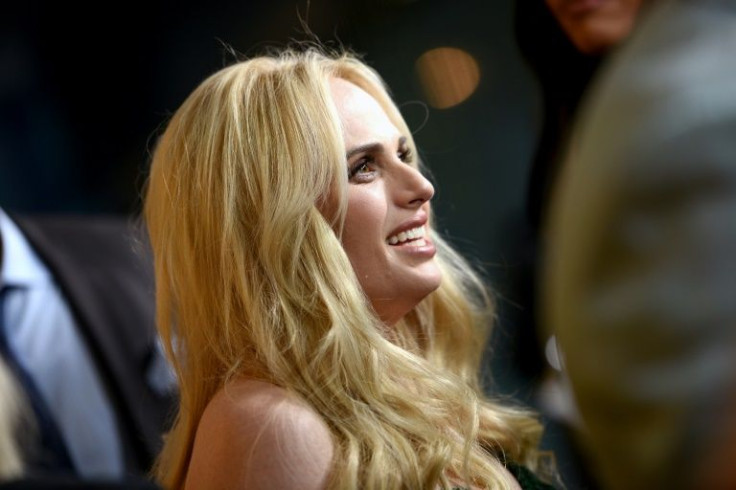 © Copyright IBTimes 2023. All rights reserved.