Record Q4 For Home Depot Inc., Which Just Raised Its Dividend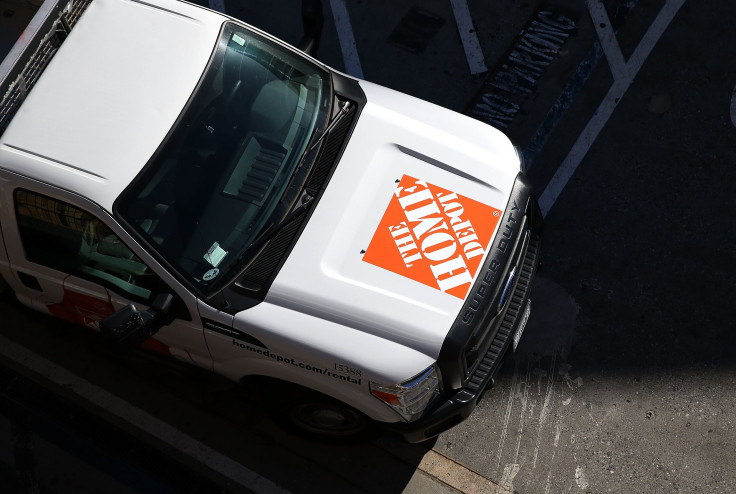 Home Depot Inc. reported Tuesday a record fiscal fourth quarter as its U.S. sales rose nearly 10 percent amid a continued recovery of the U.S. housing market. Shares in the world's largest home improvement retailer jumped after the company also raised its quarterly dividend by a dime, to 69 cents.
The Atlanta-based company is one of the brighter spots among larger retailers that limped out of a tepid holiday shopping season filled with profit-battering promotional discounts. Consumers have been curbing discretionary spending on goods like apparel and gadgets, choosing instead to save more money or spend on bigger, financed purchases like cars.
Home Depot shares rose about 1 percent to $124.10 in midday trading. The stock has gained about 11 percent over the past 12 months and has lost about 6 percent since the start of the year, about the same as the S&P 500 stock index.
Home Depot CEO Craig Menear attributed the company's rising sales to more home improvement activity. The company estimated that about two-thirds of U.S. homes are at least 30 years old, which it expects will keep home improvement spending at a healthy pace.
Same-store sales, which measures traffic at outlets open for more than a year, increased 5.6 percent in the 12 months ended Jan. 31, which is when the company's fiscal year ends. Same-store sales gained 7.1 percent during the company's fiscal fourth quarter. While Home Depot isn't immune to a stronger dollar, its U.S.-centric business, in which most of its sales are in the greenback, means less currency pressure.
Home Depot reported $1.47 billion in profit for the three months ended Jan. 31 , or $1.17 per share, up from $1.38 billion, or $1.05 per share, in the same period of the previous year. Revenue rose to $20.98 billion from $19.16 billion.
Fourth-quarter results beat analysts' expectations for adjusted earnings per share of $1.10 and revenue of $20.39 billion.
© Copyright IBTimes 2023. All rights reserved.