Refugee Crisis 2016: Somalia Bans Citizens From Traveling To Sudan After Migrant Deaths In Mediterranean Sea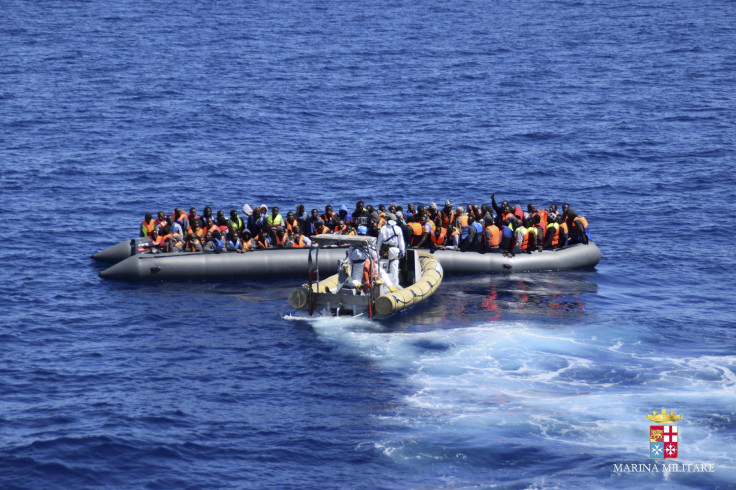 Somalia has banned its citizens from traveling to Sudan after hundreds of Somali migrants drowned in the Mediterranean Sea this week. Sudan is a popular passageway for undocumented migrants from the nation, which is in the Horn of Africa, en route to Italy, Bloomberg reported.
"The department of immigration has confirmed that most of the Somali citizens who perished in the Mediterranean Sea had gone through Sudan to reach Europe," Abdullahi Gafow Mohamud, the head of Somalia's Immigration and Naturalization Department, told reporters Tuesday in the capital of Mogadishu. "No ordinary Somali is allowed to travel to Sudan effective today except on diplomatic missions."
The ban comes after some 200 or more Somalis died Sunday while trying to cross the Mediterranean Sea illegally to Europe when their boat capsized upon leaving Egypt's coast. The Somali government said the boat might have been carrying as many as 500 people and most of those who perished were teenagers.
"We have no fixed number, but it is between 200 and 300 Somalis," Somali Information Minister Mohamed Abdi Hayir told Reuters by telephone Sunday.
More than 1.2 million African, Arab and Asian migrants have poured into the European Union since the beginning of last year, according to Reuters. For Somalis, the perilous journey takes them through neighboring Ethiopia and into Sudan where they must traverse the Sahara, the world's hottest desert. The migrants then cross into Libya or Egypt in North Africa, from where they set off in rickety boats packed with people on choppy seas.
Along the way, illegal migrants are at risk of being kidnapped by armed groups or being mistreated and abused by smugglers. The boat trip to Italy is expensive, averaging several thousands of dollars. And if the migrants are caught and arrested before reaching Europe's shores, they could be detained for weeks or months before returning home.
© Copyright IBTimes 2023. All rights reserved.