Renault Shareholder Revolt Fails To Reverse Board Position On CEO Pay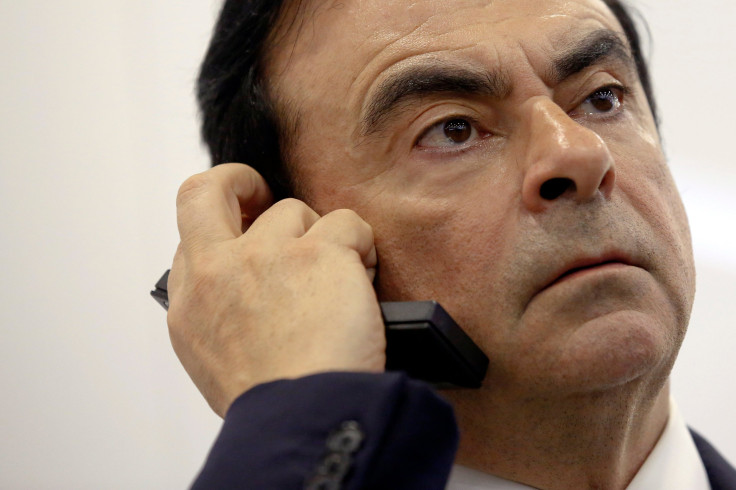 Renault stuck by its decision to pay Carlos Ghosn 7.2 million euros ($8.2 million) for 2015, defying a shareholder vote against the CEO's package Friday. Investors representing 54 percent of voting rights opposed Ghosn's pay deal at their annual meeting. The French state proved decisive in the nonbinding vote, a year after increasing its stake in the automaker.
In a hastily convened session afterward, the Renault board endorsed Ghosn's payout, including 1.23 million euros in fixed salary, 1.78 million euros in variable pay and 4.18 million euros in deferred bonuses and stock.
"The board once again acknowledges the quality of 2015 results," Renault said in a statement. However, it added the remunerations committee had been asked to review pay structures for 2016 and beyond.
Executive pay levels are attracting renewed scrutiny at companies from HSBC to BP, where shareholders have forced a review of compensation policies. France's Socialist government, under pressure over its labor reform proposals amid soaring unemployment, has also stepped up its criticism of CEO payouts.
In past years, Ghosn, who also heads Japanese alliance partner Nissan Motor, has drawn regular criticism from the French state over his pay. His additional Nissan salary for the last fiscal year will be announced in June. The government commands more than 18 percent of voting rights in Renault, or about one-quarter of votes cast at the meeting. Ghosn's payout was backed by more than 60 percent of the other shareholders represented.
Finance ministry officials confirmed that the state had voted against Ghosn's package. "The government has been consistent in calling for pay moderation, starting with companies under public ownership," said one.
Before the vote, Ghosn was publicly taken to task by a representative of the shareholder advisory firm Proxinvest, which had recommended that investors reject the pay package.
"The board does not decide [on pay] on the basis of caprice," Ghosn told shareholders. "It is the board acting on your delegated authority that decides who runs the company and the remuneration that matches their efforts and talents."
Renault shareholders separately approved agreements struck last year to end an eight-month boardroom crisis sparked by France's stake increase.
The pacts struck in December limit France's increased voting rights while shielding Nissan against potential interference by Renault, which owns 43.4 percent of the Japanese carmaker.
© Copyright Thomson Reuters 2023. All rights reserved.