Republican National Convention: After Florida's Surge In Coronavirus Cases, Jacksonville To Mandate Masks
With the Republican National Convention less than two months away, Jacksonville has set plans to mandate the wearing of masks in response to the recent spike in COVID-19 cases. The order could potentially cause conflict between the city and the convention due to President Trump and his supporters' longstanding opposition to wearing masks and with roughly 40,000 people expected to attend.
Jacksonville Mayor Lenny Curry had reportedly been in talks with city and health officials about masks for roughly a week. The decision was reportedly made after local Naval and Coast Guard facilities issued indoor mask mandates.
"Healthcare experts say it mitigates risk and city hall learned military installations in Jacksonville are mandating it as well," a source at Jacksonville's city hall told Politico.
Like these facilities, Jacksonville's mask order will only require the masks to be worn indoors. Many other counties and cities in Florida have ordered masks to be worn both indoors and outdoors.
Mayor Curry, a Republican, has been wary of passing government mandates in response to the outbreak and amid Florida's recent spike in cases. He showed reluctance to shut down local bars, waiting instead for Florida Gov. Ron DeSantis to issue a statewide order.
Curry's determination to host the RNC in his city while the state is grappling with a resurgence of COVID-19 has drawn the ire of Florida's medical community. In a letter addressed to the Mayor's office, hundreds of Florida doctors and health officials warned him about the potential spread of coronavirus at such a massive gathering and urged major changes, including allowing a much smaller number of attendees or outright postponing the event.
"Allowing this number of people to descend on Jacksonville is unequivocally provocative of disease, predictably harmful, and medically disrespectful to the citizens of this city, much less the rest of the country," the letter stated.
President Trump, meanwhile, has faced increased pressure from both parties to wear a mask as the number of coronavirus cases hits new highs.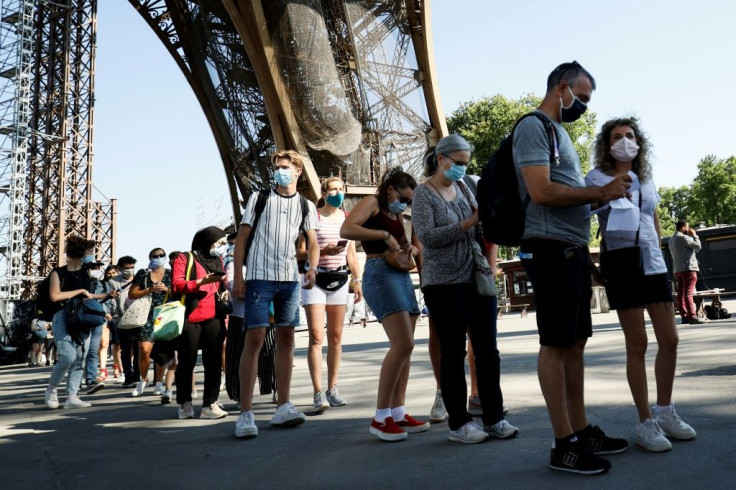 © Copyright IBTimes 2023. All rights reserved.