Retail Sales Volume Slow But Up 1.0% In Euro Area And 1.2% Across European Union's Member Nations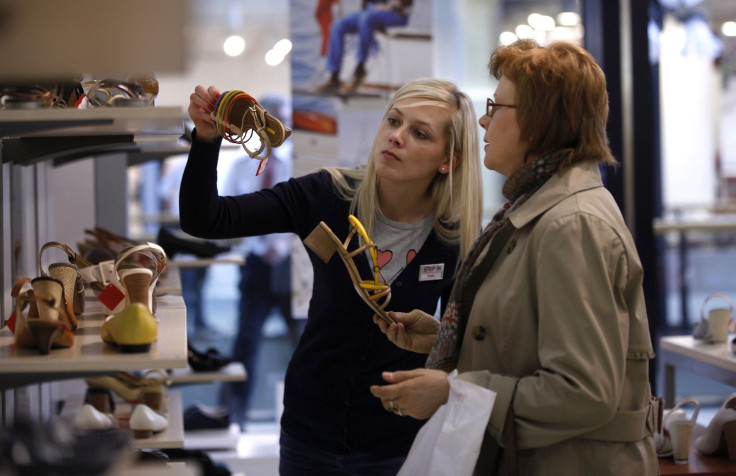 Sales crept up slightly from April to May in the euro area countries, according to estimates released Wednesday by Eurostat. Retail trade volume rose by 1.0 percent in the 17 core euro area countries and by 1.2 percent across all 27 of the European Union's nations.
However, when compared with the same months in 2012, the retail sales index dropped by 0.1 percent in the EA17 while it rose by 0.5 percent in the EU27. The region is struggling to return to peaks last seen in 2008.
The European Union's statistical office released new monthly and annual figures, yet the latest data reflect activity prior to Croatia becoming the 28th country in the European Union. April's numbers indicate that EA17 retail trade decreased by 0.2 percent and EU27 trade was down by 0.5 percent.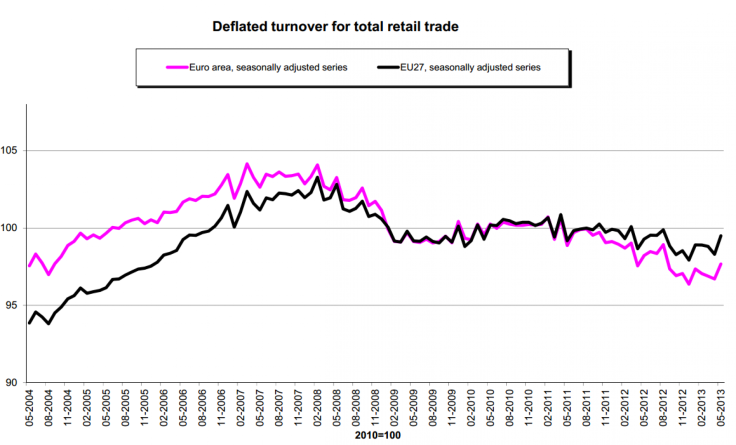 "In May 2013, compared with April 2013, 'Food, drinks and tobacco' increased by 0.9 percent in the euro area and by 1.5 percent in the EU27," Eurostat said in a statement. "The non-food sector rose by 0.9 percent and 1.0 percent respectively."
Meanwhile, the year-over-year figures show that sales in the same farm-related category fell by 1.5 percent in the euro area and by 1.2 percent in the EU27. The non-farm sector rose by 0.8 percent among the EA17 and by 1.8 percent across the EU27.
Eurostat bases retail trade volume on data adjusted for working day and seasonal effects.
© Copyright IBTimes 2023. All rights reserved.
FOLLOW MORE IBT NEWS ON THE BELOW CHANNELS