'The Returned' Canceled By A&E; Does 'Les Revenants' Synopsis Reveal Failed Season 2 Plans?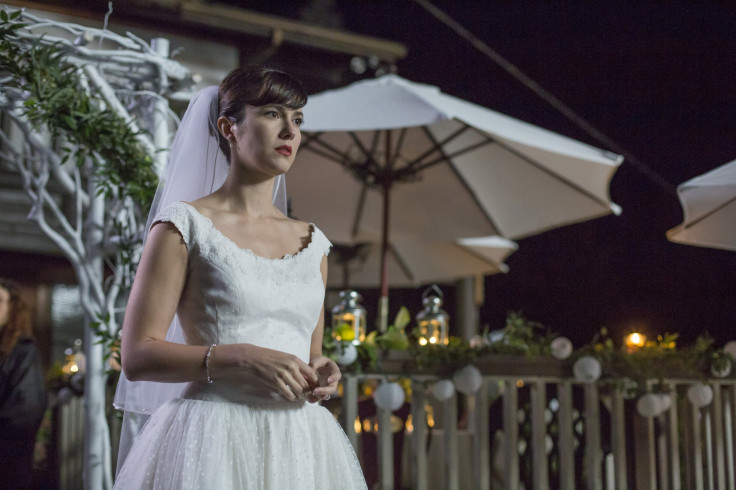 "The Returned" will not return for Season 2. The A&E drama about people coming back from the dead has been canceled.
The show was axed after receiving less than impressive ratings, according to Deadline. "The Returned" debuted with a solid 1.5 million viewers, but the ratings quickly declined. By the finale's airing, there were less than a million people watching, and the show was barely retaining half of the "Bates Motel" audiences.
However, fans of the thriller series won't necessarily be left hanging. "The Returned" is based on the French series, "Les Revenants." It seems more people tuned in for the original when it aired in 2012, and that series was picked up for a Season 2. The American version closely followed the French series, so the synopsis for the upcoming second season might indicate what was being planned for the A&E series.
According to Digital Spy, the second season of "Les Revenants" will start six months after the Season 1 finale. Adele (known as Rowan in the American version) and Simon's baby is about to be born, and Lena and Jerome (Jack in the American series) will be looking for Claire and Camille. Also, the military will be in town, but they won't believe the rumors about people returning from the dead, according to the synopsis from Canal Plus.
Fans who want to start watching the French series should know that it isn't exactly the same as the American version. "Over time, our show becomes quite different," executive producer Carlton Cruse explained to Entertainment Weekly. "The French show became very genre and incident-heavy at the end. While we start at a similar place, the show is fairly distinctly different by the end of the first season."
However, a slightly different and subtitled version might be easier than letting go of the canceled show. "Les Revenants" will return to French television in late 2015. Netflix, which already has the first season, will likely pick up Season 2 after it airs.
© Copyright IBTimes 2022. All rights reserved.
FOLLOW MORE IBT NEWS ON THE BELOW CHANNELS