Revealed: Max Payne 3 Trailer Arriving on September 14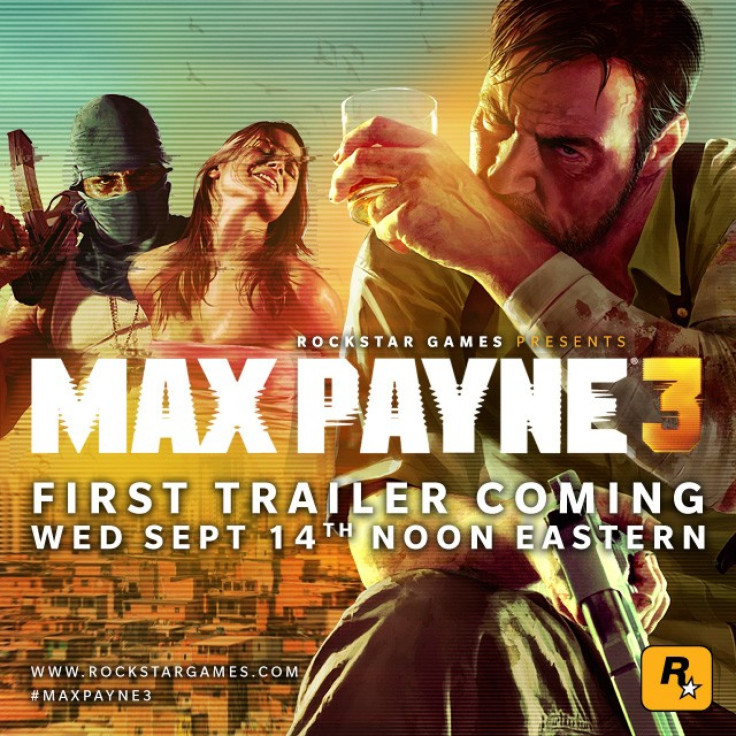 New York-based video game developer and publisher Rockstar Games has revealed that the debut trailer for Max Payne 3 will be released at 5pm BST, Wednesday, September 14.
The developer has refused to provide any further details about the contents of the trailer but has said that it is an attempt to provide a look at how the game is coming to being. The trailer may most likely also be a series of cinematic camera angles, according to a videogamer.com report.
"This will be your very first glimpse of the long-awaited return of Max Payne - in action," the official website said. "Premiering at noon Eastern on Wednesday, look for it in high definition at www.rockstargames.com/maxpayne3 and the Videos section of the Rockstar site.
"This is Max as we've never seen him before, a few years older, more world-weary and cynical than ever, said Sam Houser, co-founder and president of Rockstar Games.
According to the press release of the game Max has left New York behind and has drifted from bad to worse. The new game will be set in Sao Paulo, Brazil, where Payne is working in the private security sector for a wealthy local family, and is set 8 to 12 years after the events of the second game.
Max Payne 3 is expected to hit the market on March 2012 on PS3, Xbox 360 and PC.
© Copyright IBTimes 2023. All rights reserved.