Reverse Racism Exists? It's Real, 'Too Close To Home' Creator Tyler Perry Says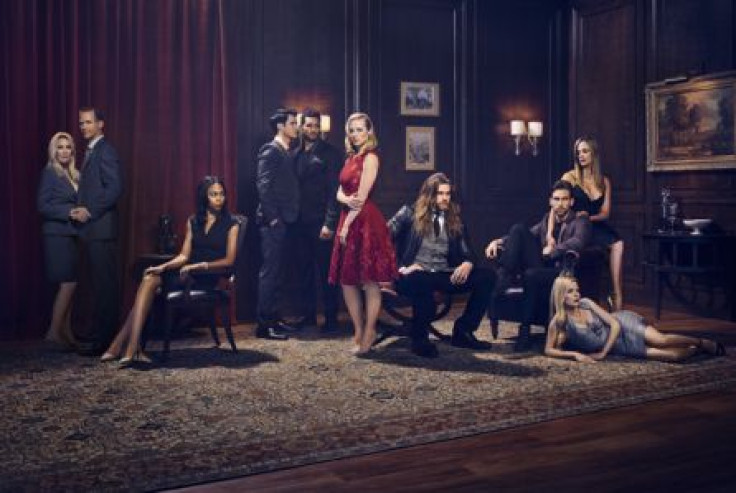 Season 2 of Tyler Perry's "Too Close To Home" is slated to premiere on TLC Wednesday, but some people are confused why the filmmaker made a show that stars white actors. Perry is known for giving opportunities to black perforners. He said criticism of his new series was "reverse racism."
"That's totally reverse racism, because it was coming from African-American people," Perry told the Associated Press Friday. "I don't know if it was because they thought I should only be giving jobs to black people. Well, I think that's ridiculous. If you look at the hundreds of black people I've given jobs to and even the ones I've made millionaires, people of color, I just think it's unfair."
"Too Close To Home" is a show about a Washington, D.C.-based politician who returns home to a trailer park after she's engulfed in scandal. It's something Perry can relate to since he used to live in a trailer park community with his family in Louisiana.
"I know that world very well," Perry explained. "The same stories I'm relating to and telling, it could be anyone black or white. I'm not trying to the shine a light on a certain stereotype or certain people in a trailer park. It's my own experiences from having spent time and sleeping there."
Perry, 47, argued that after traveling the world he doesn't see color anymore. "I'm just finding out more as I travel the country and world, the more I meet people, we're all the same," Perry told the AP. "We all got the same dramas. So I'm not seeing color as much as I did anymore in the sense of our stories. Our stories are so similar."
The show stars Danielle Savre as Anna, Instagram model Brock O'Hurn as Brody and "Melrose Place" star Heather Locklear as the First Lady.
The series is TLC's first scripted show. The network normally airs reality teleivison shows like "Sister Wives" and "My Big Fat Fabulous Life."
"Too Close To Home" will premiere Wednesday at 10 p.m. EST on TLC.
Follow me on Twitter @mariamzzarella
© Copyright IBTimes 2023. All rights reserved.