Reynolds American, Inc (RAI) Draws Fire As Tobacco Farm Workers Decry Labor Conditions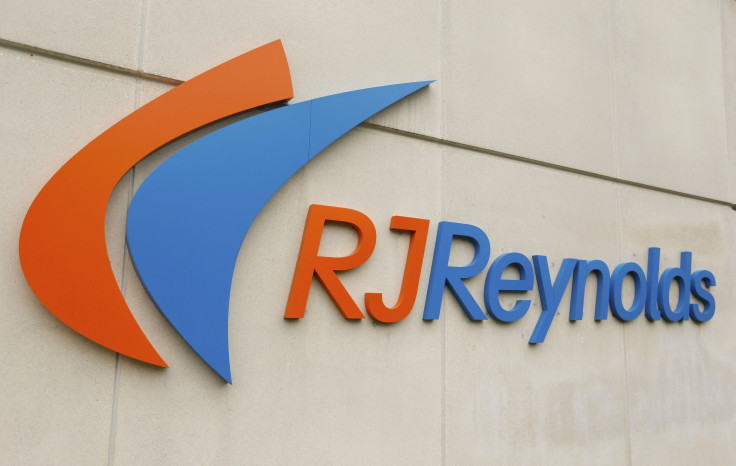 Workers are calling on one of the world's largest tobacco producers to improve labor conditions at the farms that harvest and process its tobacco plants. Hundreds of farm laborers and their supporters rallied in Winston-Salem, North Carolina, this week at the annual shareholder meeting of Reynolds America, Inc., owner of popular cigarette brands such as Camel, Kool and American Spirit.
"We want them to talk about the true cost of doing business," says Justin Flores, vice president of the Farm Labor Organizing Committee (FLOC). "They have a responsibility for what goes through their supply chain."
Tobacco workers often grapple with poor housing, low wages and unsafe working conditions. Many are foreigners who come on temporary H-2A work visas. Some are lured by false promises and even pay third-party contractors for placement in the tobacco fields, as documented in a joint report issued by FLOC and Oxfam in 2011.
FLOC wants Reynolds to commit to protect workers' "freedom of association" and "right to protected, concerted activity" at its independently operated farms, the committee says. As it stands, Flores says, "retaliation is rampant" for farm workers who speak out about labor conditions. In most cases, it's also legal.
That's because agricultural workers are exempt from major federal labor laws, like the National Labor Relations Act (NLRA), which allows employees to collectively bargain and organize unions without being fired. They're also exempt from the "time and a half" overtime pay protections of the Fair Labor Standards Act.
In the absence of legally-mandated protections, organizing campaigns from groups like FLOC provide a means for farmworkers to gain access to the same guarantees the rest of the workforce takes for granted. The group has been organizing workers at Reynolds' suppliers farms for eight years, and finally met with the company for the first time in 2012. But Flores says they've gotten few firm commitments from the tobacco giant. The company still won't publicly release the names of all its suppliers, for instance.
Reynolds spokesman David Howard says FLOC's proposal to guarantee organizing rights on farms is "unlawful and unworkable," and argues workers should take up the issue with individual suppliers instead. "Our focus is on things we can address," he says, noting that Reynolds has signed contracts with growers that promise workers access to FLOC and prohibit the use of workers who are 16 and under. (Farms can hire people as young as 14 to work unlimited hours outside of school.)
Jimmy Laboy, 52, from Puerto Rico, worked eight months at a Reynolds supplier, Anderson Farms, last summer in Tarboro, North Carolina. He made just under $10 an hour. At one point he contracted acute nicotine poisoning, sometimes called green tobacco sickness.
"My eyes were sore, I started losing my finger nails, and I said, 'Guys, I'm not feeling so good," he says. His boss told him it was probably kidney-related, according to Laboy.
Not trusting his manager's snap diagnosis, Laboy called up a lawyer who brought him to the hospital a week later. Eventually the condition improved. Indeed, symptoms usually subside after 24 hours, according to the Occupational Safety and Health Administration. However, there are no comprehensive studies measuring the long-term effects. A study funded by the National Institute for Occupational Safety and Health found that about a quarter of workers harvesting tobacco in North Carolina suffered from the sickness in a single season.
"I'm never going back there again," Laboy says.
Companies are supposed to provide equipment to protect workers from nicotine poisoning. In practice, this usually amounts to garbage bags with holes in them. Sometimes managers make workers pay out of pocket for bags or gloves, according to Flores, which is illegal.
Reynolds shareholders summarily rejected two proposals championed by FLOC on Thursday. The first called on the Board of Directors to prepare a report on steps the company has taken to reduce the risk of green tobacco sickness. The second called on the board to block suppliers from hiring workers who have had to pay to cross the U.S. border and work on farms.
FLOC's end game could be to secure labor contracts covering all of Reynolds' suppliers. In 2004, the union won a contract for 6,000 workers at farms that belong to the North Carolina Growers Association.
© Copyright IBTimes 2023. All rights reserved.
FOLLOW MORE IBT NEWS ON THE BELOW CHANNELS