Richest 1% Will Have More Wealth Than Remaining 99% By 2016: Oxfam Study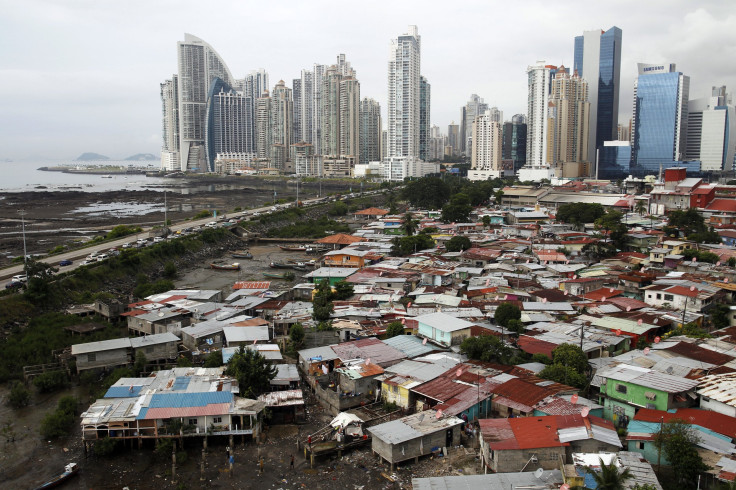 The richest one percent of the world's population will have more wealth than the remaining 99 percent by next year, charity group Oxfam said, in a report published Monday. The report, which warns of a widening gap between the world's richest and the rest, comes ahead of this week's annual meeting of the World Economic Forum (WEF) in Davos, Switzerland.
According to the research paper by Oxfam, titled "Wealth: Having It All and Wanting More," the share of global wealth owned by the richest one percent has increased from 44 percent in 2009 to 48 percent in 2014 -- a trend that will eventually lead to the richest owning over 50 percent of wealth by 2016. Moreover, the study found that the richest 80 people in the world now own the same amount of wealth as bottom 50 percent of the population.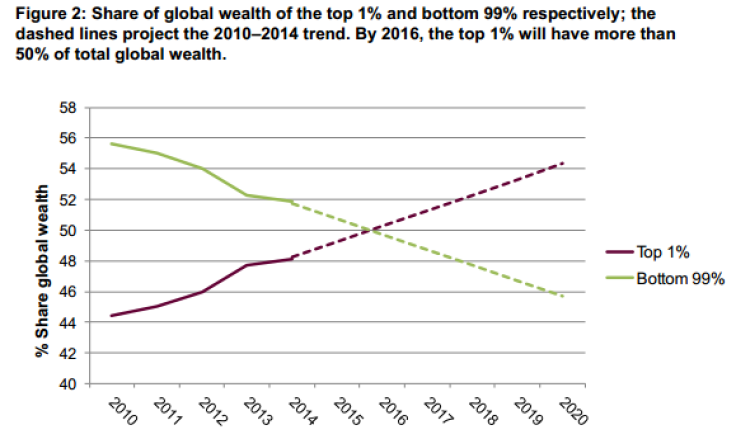 "3.5 billion people share between them the same amount of wealth as that of these extremely wealthy 80 people … In 2010, it took 388 billionaires to equal the wealth of the bottom half of the world's population; by 2014, the figure had fallen to just 80 billionaires," Oxfam said, in the study. In absolute terms, this means that richest 80 people -- 0.000001 percent of the world's population -- currently have a collective wealth of $1.9 trillion, an increase of $600 billion since 2010.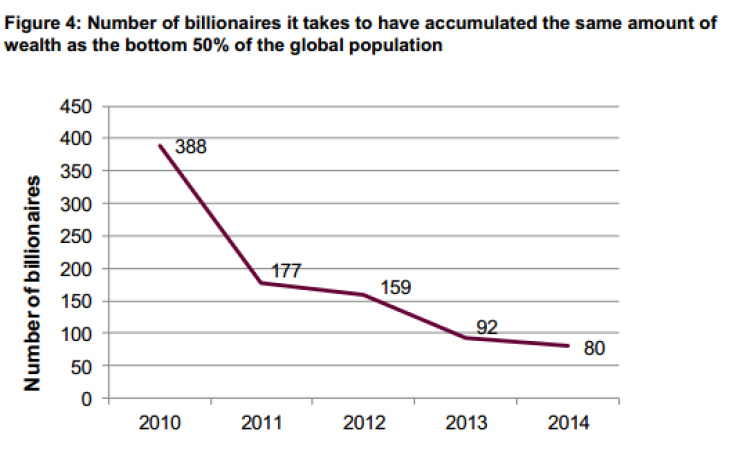 To put the figures in perspective, while the average wealth per head among the richest 80 people is $23.7 billion, it is a measly $540 for the bottom 3.5 billion of the world's population.
"Do we really want to live in a world where the one per cent own more than the rest of us combined?" Winnie Byanyima, executive director of Oxfam International, said, in a statement released Monday. "The scale of global inequality is quite simply staggering and despite the issues shooting up the global agenda, the gap between the richest and the rest is widening fast."
Oxfam also said, in the statement, that it would urge leaders gathered at the WEF summit to act immediately to narrow the gap between the rich and poor.
"In the past 12 months we have seen world leaders from President Obama to [International Monetary Fund Managing Director] Christine Lagarde talk more about tackling extreme inequality but we are still waiting for many of them to walk the walk," Byanyima said, in the statement.
The report comes just a day before U.S. President Barack Obama's expected announcement during his State of the Union address on raising taxes on capital gains and removing tax breaks for the wealthy. The White House has reportedly claimed that the overhaul in the tax system would help in making college education more affordable as well as help fund the president's recently announced plan to make community college free for many students.
© Copyright IBTimes 2023. All rights reserved.
FOLLOW MORE IBT NEWS ON THE BELOW CHANNELS