Rihanna Releases 'Anti'; Where Can You Listen To 'Work' Singer's New Album?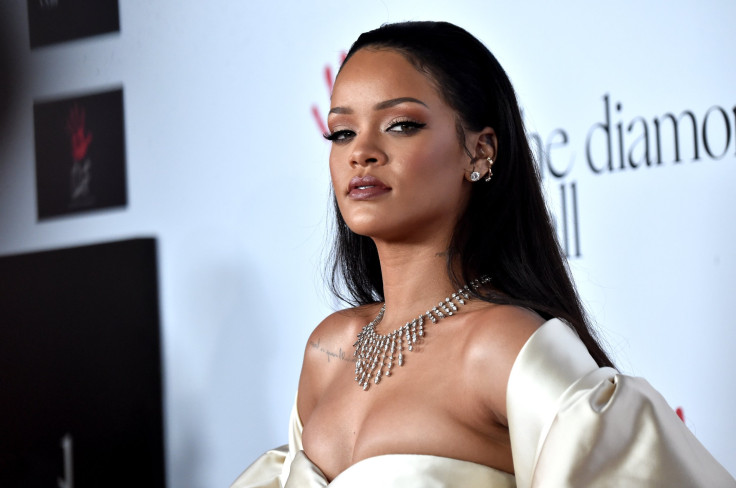 After months of delays and build up, Rihanna finally dropped her new album "Anti" with a surprise release Wednesday night on Tidal. However, if you're looking for "Anti" on iTunes or Spotify, you won't find it there until next week.
"Anti" will be available for streaming and purchase exclusively on Tidal for one week. On Friday, a deluxe edition of the album will be released, which will feature three bonus tracks. Rihanna is also treating fans with a free download code of the album, which also comes with a 60-day free trial of Tidal, according to Billboard. Rihanna tweeted out one of the the download codes, which can be seen below:
The 27-year-old singer surprised fans Wednesday morning when she released "Work," the first single off "Anti." The track featured Drake and quickly climbed up the iTunes charts. According to the New York Times, "Anti" leaked Wednesday when Tidal mistakenly put the entire album up to be streamed. The service took the album down, but later put it back up for subscribers.
Rihanna built up the album over the last few months after partnering with Samsung and launching a website called "ANTIdiaRy." The website then launched different "rooms" featuring clues leading up to "Anti" while also summing up the singers career up until present day.
The new album contains 13 tracks, but many of the singles she put out prior to the release of "Anti" don't appear on it. In January 2015, Rihanna premiered the song "FourFiveSeconds," which featured Kanye West and Paul McCartney. She later put out "American Oxygen" and "B---- Better Have My Money." The songs aren't featured in the bonus tracks, so it appears they were just singles.
The debut of "Anti" comes a month before the "Diamonds" singer embarks on the "Anti World Tour." The North American leg of the tour kicks off of Feb. 26 in San Diego and ends May 7 in Oakland. You can find a full list of tour dates and ticket information here.
© Copyright IBTimes 2023. All rights reserved.