Can Rihanna Save Tidal? New Single 'Work' Hits Streaming Service, And The Stakes Couldn't Be Higher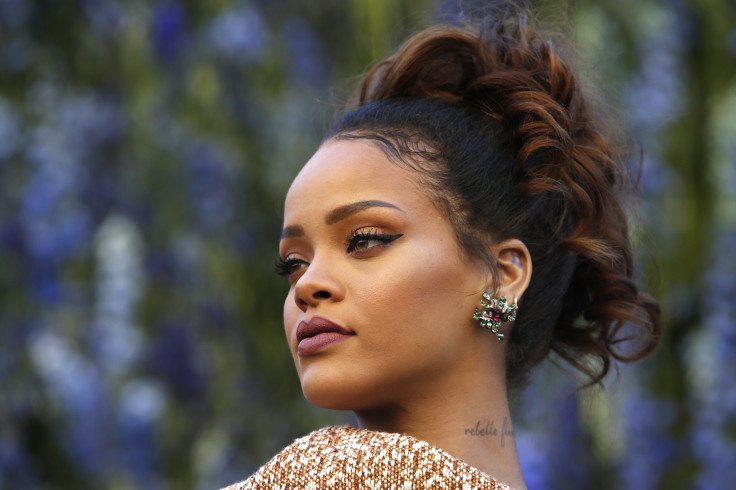 After several delays, a marketing campaign that started without her, and no small amount of second-guessing, Rihanna's new single is finally here. Wednesday morning, "Work," a Boi-1da-produced track featuring the rapper Drake, debuted on radio stations around the world, surprising fans who have been waiting months for new Rihanna material to arrive.
Fans who didn't feel like waiting around to hear it had the option of buying it on iTunes, of course. But if they want to stream it, there are only a few places for them to go.
Over the past several months, as industry experts tried to guess at when her "Anti" album might finally arrive, they were also busy speculating about whether Rihanna, a stakeholder in the Tidal music service, might try to use her new music as a way to get people to sign up for it.
While Tidal has added a healthy number of subscribers since Jay Z and a number of other high-profile artists acquired it at the beginning of 2015, the fact is that it lags badly behind competitors such as Spotify, Apple Music and Rhapsody. Being able to use one of the most hotly anticipated albums of the year as a way to get people to sign up could be a huge advantage.
But that also represents a huge risk. Keeping "Work" and possibly "Anti" off rival streaming services will severely limit the number of people who can listen to it — a dicey proposition for an artist who reportedly expects her album to debut at the top of the Billboard charts. Even Adele, who managed to debut at No. 1 without any help from streaming services, stoked major demand for her album by putting its lead single, "Hello," on both YouTube and Spotify. At the moment, "Work" is not on either of those services, though it is on Apple Music and Deezer.
The move also raises the possibility that Rihanna fans who don't have Tidal may bristle at the idea that they're being steered toward using a service they don't want or don't need.
It's possible that Rihanna, an artist with 10 No. 1 hits to her name and one of the most popular entertainers on social media, may be powerful enough to convince thousands of people to sign up for Tidal. But if one single or one album isn't enough to get people to consider signing up, it's worth considering whether it's possible that two could: Kanye West, who is also a Tidal stakeholder, will release his highly anticipated fifth album, "Swish," Feb. 11.
© Copyright IBTimes 2023. All rights reserved.