Riley Keough, Robert Pattinson Relationship Has Kristen Stewart Feeling 'Violated' Despite Reports Actor Is Single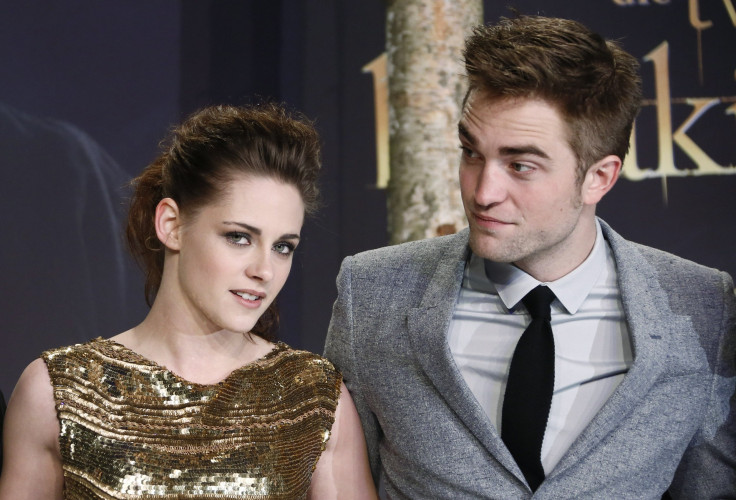 The rumored union of "Twilight" star Robert Pattinson and Elvis' granddaughter Riley Keough had many wondering how the famous duo crossed paths, a new report claiming that the couple has Pattinson's ex, Kristen Stewart, to thank for their happy union.
According to the Daily Mail via Celebitchy.com, it wasn't fate or divine intervention that brought 24-year-old Keough, an aspiring actress, and 27-year-old Pattinson together, it was the actor's former flame. The new couple reportedly met on the set of the 2010 biographical flick "The Runaways" in which both Keough and Stewart starred, where she introduced her then boyfriend and "Twilight" co-star to his alleged future girlfriend.
"Rob has been made aware through friends that she is devastated. Kristen is emotionally volatile at best of times and flew off the handle when she found out about Rob's liaison with Riley," said an unidentified friend of the star, claiming Stewart acted as a mentor to the burgeoning actress on the set. "She's told Rob via friends she feels violated," said the source.
While 23-year-old Stewart is reportedly fuming over Hollywood's latest rumored "it" couple, the love birds are allegedly basking in their newfound romance. "They're inseparable," a source told the Daily Mail. "Rob loves the fact that Riley is Elvis' granddaughter. That's true rock'n'roll royalty in his eyes."
Despite reports of drama is ensuing between the former lovers, a report from E! News claims that Pattinson isn't involved in a relationship with Priscilla Presley's daughter. "Rob is just enjoying hanging and chilling with friends at this point in his life," said a source Tuesday. Despite not being officially linked to Keough, the actor isn't opposed to starting a relationship. "[He] isn't dating anyone at the moment, but he is very open to it," said the source.
Rumors that Pattinson has moved on from Stewart, his girlfriend of five years, surfaced Saturday after he was spotted spending time with Keough (previously identified as a mystery woman) in Los Feliz, Calif., Saturday.
© Copyright IBTimes 2023. All rights reserved.