Robert Pattinson Sparks Christian Grey Casting Rumors After Partying With '50 Shades of Grey' Author E.L. James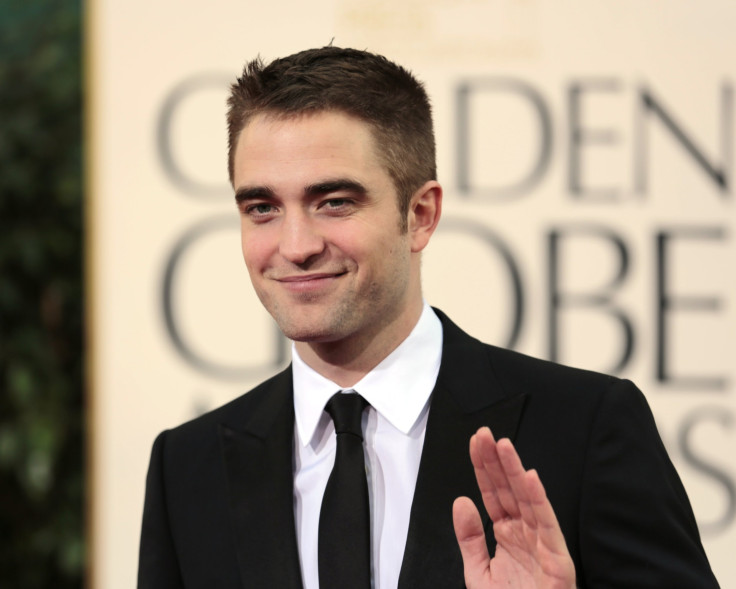 After months of casting rumors regarding who will play the mysterious Christian Grey in the film adaption of "Fifty Shades of Grey," rumors went rampant again this week after a Hollywood A-lister was seen partying with the series' author.
Eye witnesses claim to have spotted "Twilight" star Robert Pattinson partying with none other than E.L. James, author of the best-selling romance novels, this weekend. According to a report from People, the 27-year-old actor hosted a party at his Los Feliz, Calif., home Saturday with James as one of his welcomed guests.
The author's invitation to the event, which was thrown in the honor of director Nicholas Jarecki's 34th birthday, has sparked speculation that the actor is up for the coveted role in the upcoming film based on the popular series. While James and Pattinson's interactions are being highly-publicized, the party also brought out a few other famous faces including "Juno" star Ellen Page, "Fast & Furious 6" actress Michelle Rodriquez, and former "Lost" star Emilie de Ravin, were reportedly among 100 other guests.
Pattinson isn't the only on-screen vampire rumored to be up for the role, "Vampire Diaries" star Ian Somerhalder recently addressed claims that he may play the fictional character on the silver screen. "Everyone has to realize every guy in Hollywood is up for this role," Somerhalder told Metro Online Thursday after James previously confessed that the 34-year-old was on her radar of potential stars.
Earlier this month, James announced that award-winning filmmaker, Sam Taylor-Johnson, was officially brought on to direct of the highly anticipated flick. The author, who confirmed the information on her Twitter account, said she was "delighted and thrilled" to share the news.
© Copyright IBTimes 2023. All rights reserved.