RIM Fades After CEO Warns Of More Losses But Hires Bankers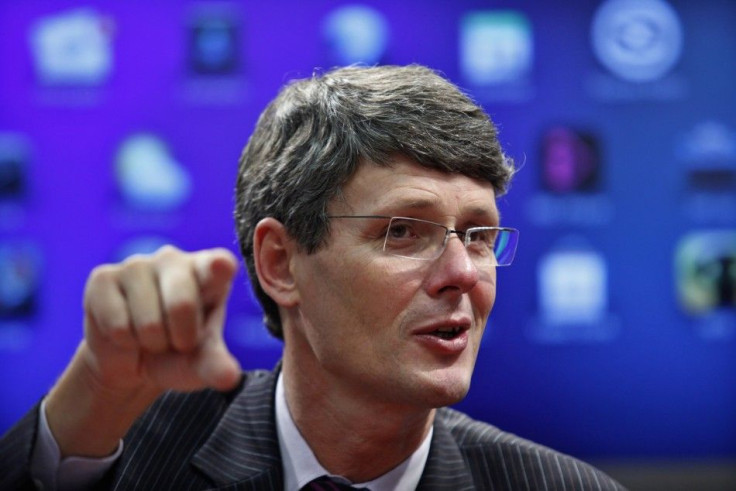 Shares of BlackBerry developer Research in Motion (Nasdaq: RIMM) rose as much as 3.8 percent Tuesday after reports it might shed 2,000 more employees soon. RIM employs 16,500 people worldwide. After the close, CEO Thorsten Heins said the company will likely report a first-quarter loss.
In the morning, RIM shares rose as high as $11.42 before closjng at $11.23, up 23 cents . But they plunged nearly 11 percent to $10.09 after hours after the CEO's warning.
The company may also be for sale. Heins said it had hired JPMorgan Chase (NYSE: JPM) and RBC Securities, a unit of Roal Bank of Canada (NYSE: RY) for strategic advice.
The Waterloo, Ontario, phone-maker declined comment on the job cuts report in the Toronto Globe & Mail. Its first fiscal quarter ends June 2. Heins has vowed to restore RIM's product line and earnings when the company reported a fourth-quarter loss of $125 million, or 24 cents a share, including a one-time charge of $621 million for restructuring and severance. Last year, RIM fired 2,000 people and Heins has said more job cuts could be coming.
Separately, Chief Legal Officer Karima Bawa, who handled many complex patent cases, quit, following global sales head Patrick Spence and other top officials. Heins himself replaced founding Co-CEOs Michael Lazaridis and James Balsillie.
RIM currently holds a declining market share of the smartphone sector. As high as 13.6 percent in the first quarter of 2011, share slipped to only 6.7 percent in the first quarter of 2012, market researcher IDC reported.
© Copyright IBTimes 2023. All rights reserved.