RIM to Give Taste of BlackBerry 10 Devices to Developers in May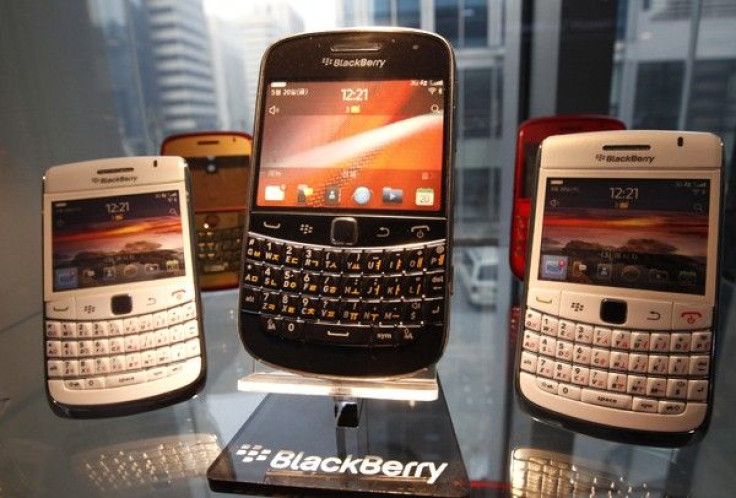 In early May, Research in Motion (RIM) will provide software developers with prototypes for its upcoming Blackberry mobile platform for smartphones and tablets, expected to launch later this year. RIM will give out as many as 2,000 BlackBerry 10 test models at its BlackBerry Jam Convention in Orlando, scheduled for May 1-3.
According to Alec Saunders, RIM's vice president developer relations, these prototypes are designed mainly to allow developers to build applications using the underlying OS, but are not the final version. It's a huge step forward on our path to eventually launch BB10, stated Saunders. It's tangible evidence of the company making progress to finally shipping the device.
BB 10 Lineup to Revive Sales
RIM is depending on this BlackBerry 10 lineup to revive sluggish sales in recent quarters, especially in the U.S., the biggest and most competitive market. RIM's market share dropped as consumers turned to iPhones and touch-screen devices built on Google's Android software, as these offer a wider suite of consumer apps. RIM also lost its No.1 spot for smartphone shipments in Canada, its home market, for the first time. Apple took the lead.
Prototype Not an Indication of the Final Version for Consumers
The design of the prototype, as well as the screen's look and navigation will be very different from the final version, which will eventually go on sale for consumers, highlighted Saunders. The experience on this device from a consumer's perspective is not in any way indicative of what the final experience on BlackBerry 10 will be like, he added. We are holding that back to create the interest around that at launch time.
New Phones in the 'Latter' Part of 2012
According to RIM, the first batch of the new phones will go on sale in the latter part of 2012. After seeing its sales slump and its market share drop, RIM aims to generate buzz among developers who have also drifted away from the BlackBerry platform. Appcelerator and IDC conducted a survey back in January and found that 89 percent of developers were very interested in developing for the iPhone, 79 percent said the same about Android phones, but only 16 percent of developers were very interested in building apps for RIM's BlackBerry phone.
PlayBook Apps to Be Ported to BB 10
The BlackBerry Jam event will run along with the larger BlackBerry World Conference in Orlando, and aims to bring RIM's top software executives together with developers to rekindle the interest for BlackBerry. Each BlackBerry Jam participant will receive the new test device, up to the event's limit of 2,000 attendees. This is a tool the developer can use to get a jumpstart to build applications that will be great on a BlackBerry 10 device in the future, said Saunders. The executive added that the BlackBerry PlayBook tablet, which runs on a broadly similar OS as BlackBerry 10, has roughly 10,000 apps which should port easily onto the next-generation smartphones. My goal is that every single PlayBook app works on BB10.
(reported by Alexandra Burlacu, edited by Surojit Chatterjee)
MUST READ - iPhone 5 Release Date Rumors: Foxconn 20,000 Hiring Spree Hints at June Launch?
MUST READ - Samsung Galaxy S3 Release Date is March 30, Hints New Leaked Photo: What About Specs?
MUST READ - Tim Cook: 3 Important Decisions That Makes Cook a Better Apple CEO Than Steve Jobs (PHOTOS)
MUST READ - Nokia Lumia 900 Release Date AT&T: Will April 8 $99 Debut Pose Threat to iPhone 4S?
© Copyright IBTimes 2023. All rights reserved.
FOLLOW MORE IBT NEWS ON THE BELOW CHANNELS