iPhone 5 Release Date Rumors: Foxconn 20,000 Hiring Spree Hints at June Launch?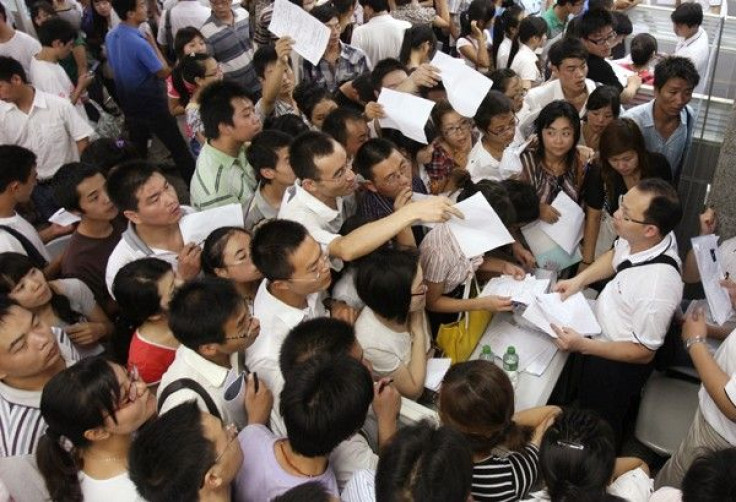 iWorld rumors are now focusing on next generation iPhone, dubbed iPhone 5. Apple iPhone 5 release date is one of the hottest topics among the rumors and the latest buzz is that Apple could surprise everybody by letting iPhone 5 debut in June.
Predicting from Apple's launch behavior, a fall release date seems more likely. On Oct. 4, 2011, Apple launched iPhone 4S. It turned out to be a lucky date for Apple, yielding a most profitable quarter (Q4 2011) to the tech giant. Hence, September/October release date is being widely expected for iPhone 5.
But recent reports from China challenge the fall release date buzz. Foxconn - Apple's No.1 manufacturing partner - is hiring 20,000 more workers for a plant that reportedly will assemble iPhone 5. Apple iPhone 4S was also assembled in Foxconn factories. According to the latest reports, Foxconn has received the order for next generation iPhone.
One of Foxconn's factory situated in Taiyuan city in Northern China is mass hiring 20,000 workers. This plant will reportedly manufacture more than 80% of total iPhone 5 units. Adding more workers in mass number simply reflects that Apple and Foxconn are speeding up the process of manufacturing next generation iPhones.
It has fueled the rumors that iPhone 5 is coming out in June instead of October. Adding more workers will speed up the process and millions of iPhone 5 units can be produced within a matter of a month or two. Foxconn's hiring spree is also prompting us to speculate June release of iPhone 5. It could mean that iPhone 4S will have a shorter life cycle than previously thought.
iPhone 5 will possibly feature quad-core A6 processor, 16/32/64GB of internal storage, 1GB of RAM, 8 megapixel camera, new iOS build, NFC (Near Field Communication) technology and 4G LTE connectivity. Also, we cannot resist the temptation of mentioning that Corning Gorilla Glass 2 and ultrasonic bonding could make the new iPhone one of the most rugged iDevices ever.
(reported by Johnny Wills, edited by Surojit Chatterjee)
MUST READ - iPhone 5: The Best and Hottest Concept Designs So Far (PHOTOS)
MUST READ - iPhone 5 Release Date Rumors: Features Texas Instrument Chip, What Else?
MUST READ - Samsung Galaxy S3: Forget iPhone 5, HTC One X is the Real Threat to Samsung Super Phone
MUST READ - Nokia Lumia 900 or iPhone 4: Which is the Better $100 AT&T Phone?
MUST READ - Sony PS4: What is Orbis and Why is it Generating So Much Buzz?
© Copyright IBTimes 2023. All rights reserved.