RIM, Microsoft Stocks Sink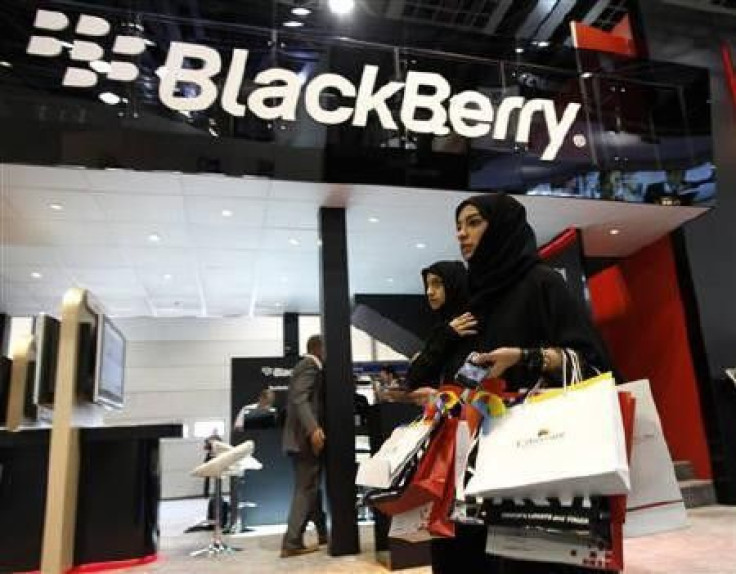 Two tech industry giants are feeling the heat from investors due to troubling financials.
Research In Motion Ltd. updated its first quarter guidance and Microsoft announced first quarter results Thursday night. Neither impressed Wall Street.
RIM lowered its earnings guidance to $1.30-$1.37 per share from $1.47-$1.55. RIM said the reason is shipment volume of its flagship product, the Blackberry, is expected to be at the lower end of the 13.5-14.5 million forecast in March. It blamed the slow overall sales on its troubles in Latin America. RIM also said revenue will be slightly below the $5.2-5.6 billion estimate issued on March 24.
RIM is still holding out hope for the year-end results. It still expects 12-month fully diluted earnings per share of approximately $7.50, based on strong third and fourth quarters. RIM co-executive Jim Balsillie expressed this optimism in a conference call, saying the slip was only temporary.
I'll put it in a simple word. It's transition, and that's what it is. And that's why you see the volume of units being what they are. But we still are forecasting to grow substantially this year. We're coming off another great year of growth. And we're investing very heavily because opening up a new category, bringing in a new platform, it's just not a time for half measures, Balsillie said.
After the announcement, RIM's stock sunk like a stone. The stock was down 14.77 percent, or $7.95 per share, from yesterday's closing price of $53.84 per share. Analysts were notably skeptical of RIM's optimism for the year, and many downgraded the stock.
We've lost confidence in RIM and don't see this as a one-time miss, National Bank financial analyst Kris Thompson, who lowered his rating on RIM, said in a note.
Another tech giant, Microsoft, is facing similar issues with Wall Street after announcing its first quarter earnings, even though the company's revenue of $16.43 billion and its profit of $5.23 billion actually beat analyst estimates. But the company also noted that the share of revenue from its Windows software went to 3 percent from 4 percent.
But the PC industry is under pressure. Netbooks and notebooks are facing competition from tablets, which don't use Windows. Microsoft's own penetration into the mobile market, via the Windows Phone operating system, is still far behind that of Apple and Google.
The negativity surrounding the industry caused Microsoft's stock to dip 4 percent to $25.10 per share from $26.71, before rallying up to $25.92. It was the biggest one day drop in the company's stock since 2009.
Follow Gabriel Perna on Twitter at @GabrielSPerna
© Copyright IBTimes 2023. All rights reserved.