RNC Convention 2012: From Mitt Romney To Chris Christie - Day 2 In Photos
Although tropical storm Isaac forced the cancellation of Monday's opening session of the Republican National Convention in Tampa, the conference finally kicked off Tuesday with New Jersey Governor Chris Christie impassionedly challenging the Republicans to start "taking our country back" during his keynote speech.
"This stage and this moment are very improbable for me," Christie began in his keynote speech. "A New Jersey Republican delivering the keynote address to our national convention, from a state with 700,000 more Democrats than Republicans."
Meanwhile, Mitt Romney was officially nominated as the GOP presidential candidate Tuesday night, pushing him into a close race for the White House.
"We've got a guy whose like an airline pilot whose never flown a plane. We need someone who knows business. Who knows the economy," legendary singer Pat Boone, a Romney supporter, said. "Mitt Romney is what we've been praying for - millions and millions of us."
The Associated Press reported that the mocking of President Barack Obama began almost instantly from the podium at the 2012 RNC convention.
He has "never run a company. He hasn't even run a garage sale or seen the inside of a lemonade stand," AP quoted Reince Priebus, chairman of the Republican Party, saying.
The report added that to push Romney and "ticketmate" Paul Ryan into the campaign later this year, the convention approved a conservative platform, calling for tax cuts - not government spending - to fuel the economy at a time of slow growth and 8.3 percent unemployment.
Start the slideshow for a look at the moments of the RNC Convention 2012.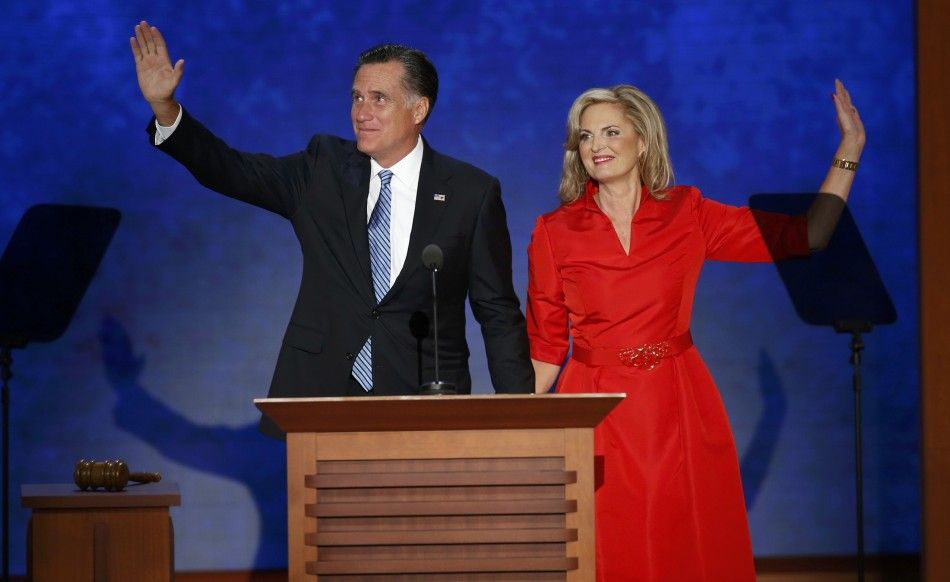 © Copyright IBTimes 2023. All rights reserved.
FOLLOW MORE IBT NEWS ON THE BELOW CHANNELS