Rob Kardashian-Blac Chyna Update: Brother Defies His Family's Wishes And Reconciles With Baby Dream's Mother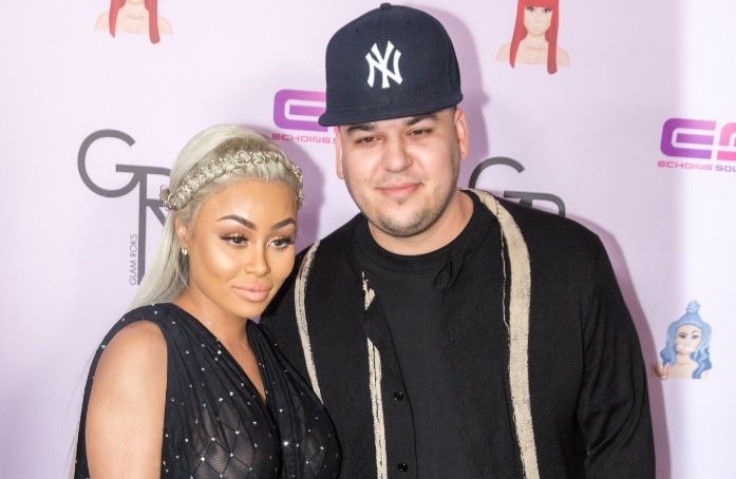 "Keeping Up With the Kardashians" star Rob Kardashian reconciled with his fiancée Blac Chyna, who is also the mother of his 1-month-old daughter, Dream-- but that's not what his family wanted. The famous Kardashian-Jenner clan wanted him to dump Chyna.
"They don't support the relationship," a source told People Magazine Wednesday about Kardashian's mother, Kris Jenner, and his older sisters Kourtney, Kim and Khloé. "At least some of his family members want Rob to split up with Chyna so they can say, 'We told you so Rob. You deserve better.' But Rob won't listen to them. He wants to be with Chyna."
After blasting Chyna, 28, on social media Saturday, Kardashian, 29, apologized to the mother of his child two days later. "I apologized and I'm seeking help to deal with my flaws/issues. Please pray for me and I'm sorry @blacchyna. You are a great mother to our child and I love you," he wrote, adding: "I am going to get better for you Dream. You are my life and gave me a new start on being a better me. Love you."
Kourtney, Kim and Khloé blame Chyna for "destroying" their empire. "They think that Chyna is trying to sabotage them intentionally!" an insider told Radar Online Wednesday.
While they are mad at their brother, too, they put the brunt of the blame on the Lash Bar owner. "They hate Chyna more than ever because she is literally destroying everything that they worked so hard to build," an insider said.
The drama is too much for Kim to deal with after husband Kanye West was hospitalized in the last month and she was robbed at gunpoint in October. "Kim wants nothing to do with either of them," a different source told Radar Online. "She is dealing with real problems, and can't respect people who make up drama for attention."
Follow me on Twitter @mariamzzarella
© Copyright IBTimes 2023. All rights reserved.