Rob Kardashian-Blac Chyna Wedding: Will Newly Engaged Couple Earn As Much As Kim Kardashian For Televised Nuptials?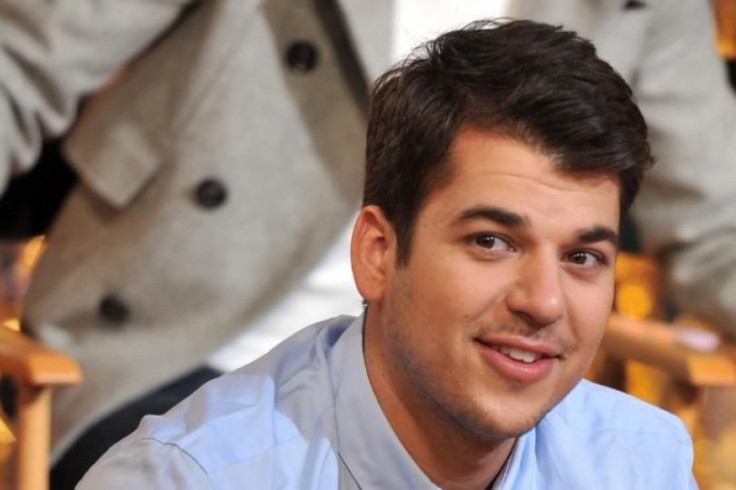 Rob Kardashian and Blac Chyna could be looking at a pretty hefty payday if they decide to televise their upcoming wedding. But will the newly engaged couple rake in as much as Rob's older sister Kim Kardashian did when she married Kanye West?
Rob and Chyna's engagement has been making headlines for the past week, and TMZ reports that the couple is already being offered deals for their big day. The 28-year-old member of the Kardashian reality-TV family and his model girlfriend have not announced a wedding date yet, but they could earn a few million from their nuptials.
Sources told TMZ that if Chyna, 27, and Rob want to make the most cash from their wedding, they should air it as "an episodic docusoap" leading up to the actual ceremony. Supposedly, if the couple takes that route they could each make anywhere from $150,000 to $200,000 an episode. They would also get an additional $500,000 each for the finale.
The Kardashian family is no stranger to airing big events, such as weddings, on their E! reality show "Keeping Up With the Kardashians." Kim, now 35, and her rapper husband aired their wedding preparations on the show in 2014.
According to a report by the Daily Mail at the time, Kim made a reported $21 million from allowing E! cameras to capture her special moment. It was also reported that she made another $4 million from her wedding photos.
"She's taping everything else so she can get things for free in exchange for the exposure," a source told InTouch (via the Daily Mail) at the time. "They realized how much their wedding was costing, so they told E! they wouldn't allow parts of it to be taped unless the network offered them more than $15 million, which is what Kim got for her [first] wedding, to Kris [Humphries]."
Even though Rob and Chyna would likely make a lot of money from airing their wedding, TMZ claims Rob's mom, Kris Jenner, could get in the way of that because she's not a fan of the engagement. Us Weekly previously reported that Kris and the rest of the Kardashian-Jenner family thinks he's "making a mistake" by getting engaged.
As previously reported, the family has not publicly congratulated Rob and Chyna, and Kris reportedly got irritated when a photographer asked her to comment on her son's big news while she was on vacation in Vail, Colorado.
© Copyright IBTimes 2023. All rights reserved.