Robert Celeste, Oxford Hills School Board Member, Resigns After Racism Accusations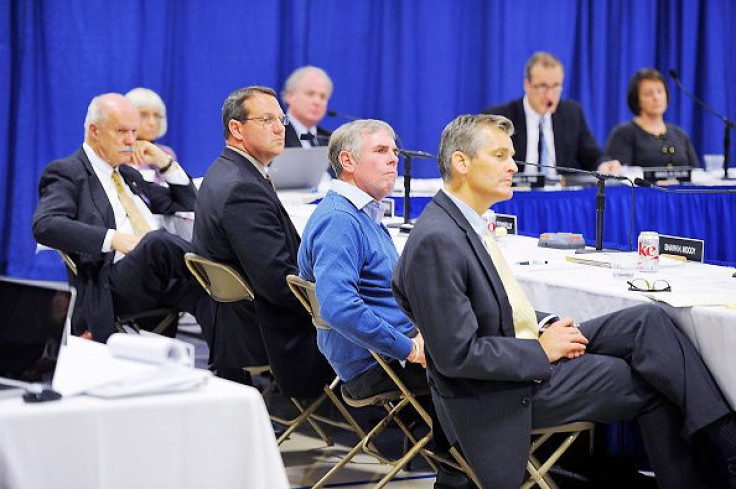 An Oxford Hills school board member in Harrison, Maine, has resigned from his post amid outrage over his social media posts that allegedly were fraught with racially charged messages.
Robert "Bob" Celeste, a member of the RSU 17 school board in Western Maine, vociferously denied the racism allegations leveled against him. Defending his stance, Celeste said the resignation "had nothing to do with the fools that say, 'That's racist.'" Bangor Daily News reported Monday.
Celeste tried to clarify he was not a racist in a statement to the Daily News in which he said, "I am not the problem. The problem is what's being taught in the public schools to Christian boys and girls."
According to Celeste, the "Christian boys and girls," in schools thought that anyone who disagrees with Islam is a racist.
"God created four races — white, red, yellow and black," he said. "Man created a fifth race through rape, slavery and prostitution — the mixed race."
In 2015 when the attack in Paris, France, culminated with the Islamic State taking credit for the attack, Celeste shared a post with an ominous message directed toward Muslims. The post read, "To all Muslims, The USA has the highest concentration of Armed Christians in the world, just in case you forget."
He added, "An Open Message To Members Of Maine State Militia. Last night in Paris, France the Obamites showed their hand. I and others expect something like it will happen here, on US soil."
Despite the messages on social media, Celeste continued to deny the racist allegations.
Celeste, who is believed to be a strong proponent of Trump, had in the past shared several of the president's social media posts. He also swears by the news reports of far-right media organization Breitbart and seems to follow the Pizzagate Conspiracy that touts Washington as a cesspool of pedophiles — a theory discredited by a wide array of organizations including several law enforcement agencies.
In 2016, in a Facebook post giving suggestions to break up an anti-Trump rally, Celeste included a poster that showed black men running, with a message that said "How to break up a Black Lives Matter protest!" The poster also included a picture of a little boy looking up with a speech bubble that read "Are you my dad?"
Richard Colpitts, superintendent of the regional schools, was surprised to learn about the contents posted on Celeste's website. He said Celeste's decision was "probably in the best interests of the board."
Celeste told the Daily News that the allegations of racism was not the reason behind his resignation. He said he was diagnosed with colon cancer four years ago and wants to take a step back and work on other projects. The project includes a Bible translation he has been working on for some time now.
"I've put in my dues," he said. "It's time for someone else to do it."
© Copyright IBTimes 2023. All rights reserved.