Robert Pattinson Calls FKA Twigs As An 'Amazing, Amazing Artist,' Talks About Racial Abuse She Suffered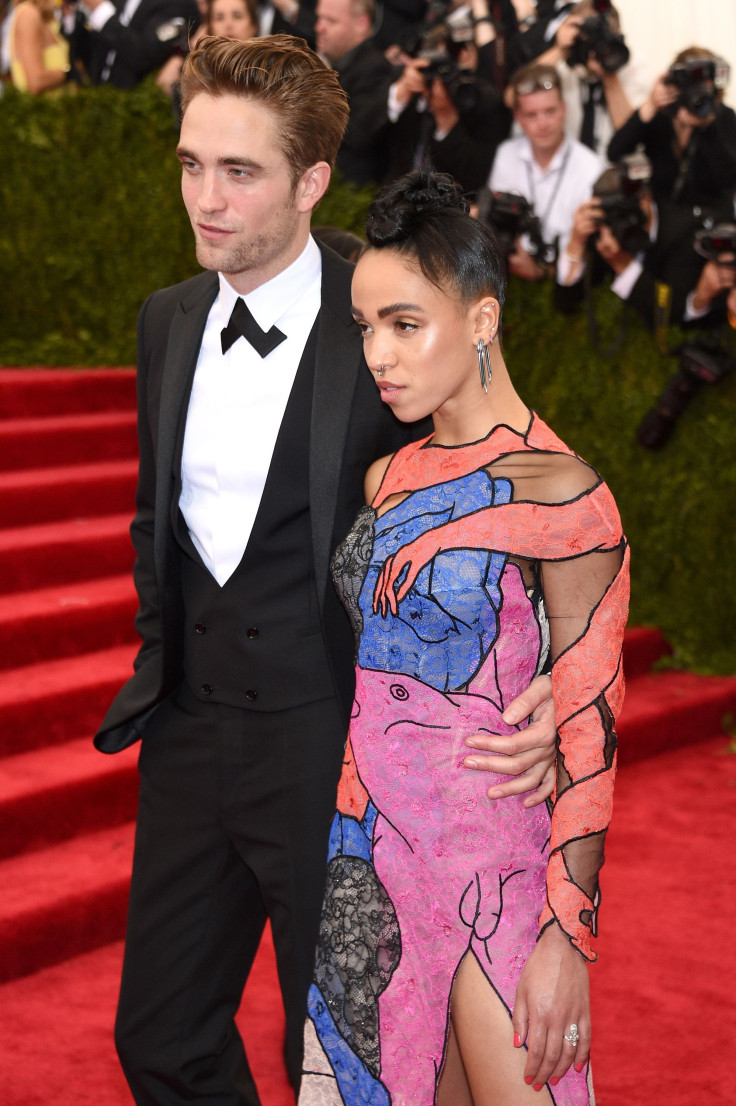 Robert Pattinson has talked about the racial abuse faced by his fiancee FKA twigs, when she started dating him last year. The "Twilight" actor was angry when twigs, whom he describes as "just an amazing, amazing artist," was trolled on social media.
"I was talking to my dad about this [racist abuse faced by twigs] and I bet him that if he looked up Nelson Mandela's funeral on YouTube, the first comment would be a racist one," the actor told British magazine NME. Pattinson was also failed to undersatnd why the racist comments on the video had "million up votes."
"I think it's because most normal people are not commenters – I've never met anyone who's left a comment on anything," added the actor, who believes that such people who comment are actually "demons who live in basements."
The 29-year-old compared tackling the racism to fighting with a "faceless blob, where the more you hate it, the bigger it gets, because it's all in your head." Twigs not only had to suffer racial abuse online but she was also compared to actor's ex-girlfriend Kristen Stewart and called "ugly" and "monkey-faced." In her recent interview with The Sunday Times, the "Glass and Patron" singer confessed that she cried during that difficult time.
When he was not discussing twigs, Pattinson also talked about how he is as a person. The actor called himself as the "most uncomfortable person in the world" and said it took him long to discover his voice.
"A lot of people, when they're really young, tend to be like, 'I've got something to say and I want everyone to hear it!' " Pattinson said. The actor also added that he did not have the desire to be heard by others because he considered his thoughts to be "stupid."
© Copyright IBTimes 2023. All rights reserved.
FOLLOW MORE IBT NEWS ON THE BELOW CHANNELS