Robert Pattinson, Kim Cattrall And Other Celebs Attend Singer Van Morrison's Cyprus Avenue Birthday Gig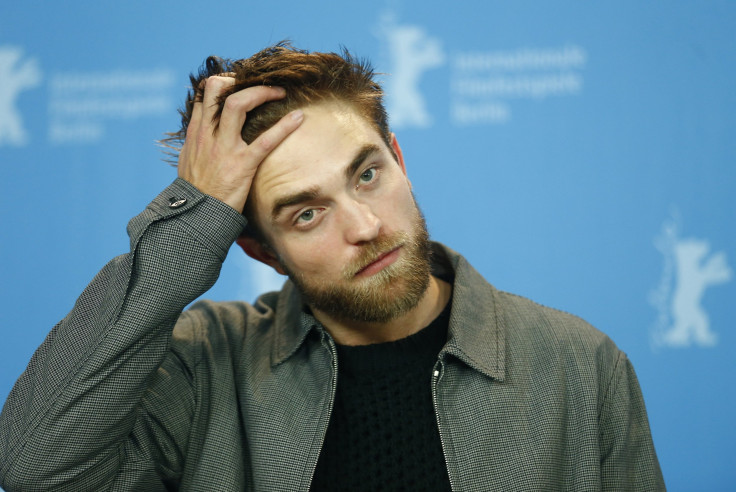 "Twilight" actor Robert Pattinson, "Sex and the City's" star Kim Cattrall and many other were in attendance when Irish musician Van Morrison celebrated his 70th birthday with two concerts on Cyprus Avenue in east Belfast, Ireland on Monday night.
Pattinson was seen posing for selfies with fans at the concert venue, Belfast Live reported. The actor was dressed in an all black attire and donned black sunglasses for the afternoon event. Even with his huge overgrown beard, the 28-year-old managed to look effortlessly stylish at the event. Pattinson is currently filming in Northern Ireland.
The usually media shy and introvert actor was in good spirits and even interacted with a few fans as the concert got under way, hours after his fiancee FKA twigs attended the MTV Video Music Awards (VMA) in Los Angeles, California. Though the British singer did not win in any of the three nominated categories, she managed to win hearts by her unique sense of style at the VMA red carpet event.
Other A-list celebrities spotted at the event include Welsh singer Cerys Matthews, former racing driver Eddie Irvine, filmmaker Marcus Robinson, celebrity chef Rick Stein and wife Sarah, and American singer/songwriter Chrissie Hynde, Mirror UK reported.
The fans at the concert were close to tears as Morrison's gig went underway, Belfast Live writes; adding that some of them were also disappointed that the veteran singer did not sing his famous song, "Cyprus Avenue."
"It was like being in church," said actor Tim Loane, who was present at the concert. The legendary singer also dedicated his song, "Sometimes I feel like a Motherless Child," to one of his fans in the audience, Brian Keenan, who is a hostage from Beirut and was born in the same town as Morrison.
The website also revealed that Morrison's fans travelled from all around the world to attend his concert. The septuagenarian reportedly celebrated his birthday at a secret hideaway in Co Down, added the website.
© Copyright IBTimes 2023. All rights reserved.