Roche to slash 4,800 jobs amid healthcare cost pressures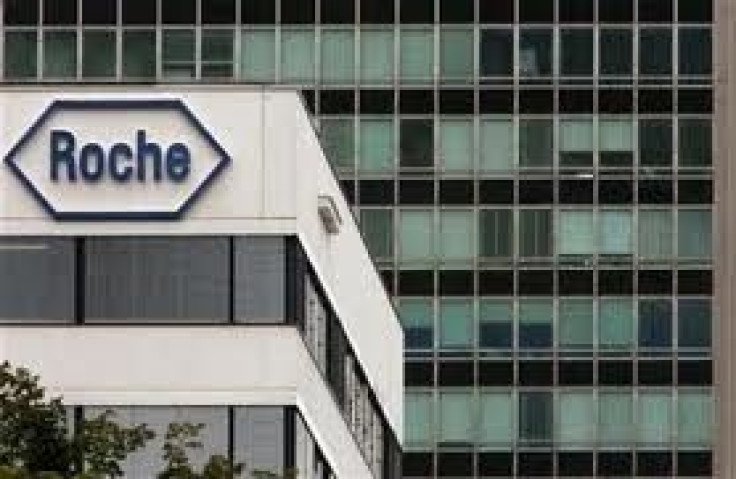 Swiss pharma giant Roche said it plans to cut 4,800 jobs worldwide over the next two years due to mounting cost pressures in healthcare -particularly in the US and Europe - and increasing hurdles for the approval and pricing of new medicines.
The majority of the planned layoffs will be in U.S. where Roche paid $47 billion in March 2009 to acquire the portion of Genentech it didn't already own. Roche will cut 3,550 jobs in U.S. and 1,300 jobs in Europe, excluding Switzerland.
The planned job cuts accounts for 6 percent of Roche's global workforce of about 82,000 employees and will cost the company 2.7 billion Swiss francs in restructuring charges from 2010 through 2012, of which 1.5 billion Swiss francs will be cash related.
The company also plans to transfer 800 jobs internally and 700 jobs to third parties, resulting 6,300 jobs will be affected by the cost-cutting efforts, which Roche first announced in September.
The move is also projected to save 1.8 billion Swiss francs next year and 2.4 billion from 2012 for Roche, which is one of the world's largest cancer drug maker.
Shares of Roche rose 2 percent in Zurich stock exchange at 145.90 Swiss francs.
This is a comprehensive, focused initiative to reinforce Roche's long-term innovation capability in the face of increased price pressures and a more challenging market environment.... These measures are necessary to ensure sustained success of the company, CEO Severin Schwan said in a statement.
As part of the cost cutting moves, Roche plans cut 2,650 sales and marketing jobs, mainly due to main setback of the diabetes medicine taspoglutide and structural adjustments in the primary care sales organisations - mainly in the US and Europe.
In addition, the company will reorganize some technical operations activities in California, US, in Mannheim, Germany and various other sites across the network. This will result in a reduction of 750 positions.
In addition, Roche intends to seek buyers for its sites in Florence, South Carolina and Boulder, Colorado, in the US, which would affect additional 600 jobs.
Roche will also discontinue include RNA interference research in Kulmbach, Germany, and in Nutley, New Jersey, and Madison, Wisconsin, in the US and plans to reorganize certain internal functions to free up resources for upcoming phase II studies of new molecular entities, affecting about 600 positions.
Basel, Switzerland-based Roche plans to close its site in Graz, Austria, and the transfer of the development and manufacturing activities relating to blood gas diagnostics to Rotkreuz, Switzerland.
Further, the company intends to close its Burgdorf, Switzerland site and transfer the activities to Mannheim, Germany. Meanwhile, diagnostics chemical manufacturing and analytical services are expected to be discontinued in Mannheim, Germany, and transferred to Penzberg, Germany.
Roche, the world's largest cancer drug producer, has been facing setbacks in some of its drug development, including discontinuation of experimental rheumatoid arthritis drug ocrelizumab, and disappointing Avastin results in prostate and gastric cancer trials. Adding to the woes, many of Roche and Genentech drug candidates have failed to please U.S. and U.K regulators forcing Roche to cut costs.
In August, Roche said the U.S. Food and Drug Administration (FDA) refused to accept its biologics license application (BLA) for breast cancer treatment trastuzumab-DM1, or T-DM1. In July, an advisory panel to the FDA voted 12 to 1 in favor of rescinding so-called accelerated approval of Avastin in breast cancer
The company is also being pressured by healthcare providers to cut costs for its expensive cancer drugs. Last year, Roche's cancer drugs such as Avastin, Herceptin and MabThera/Rituxan all contributed to an overall 8 percent growth in 2009. Global sales of Herceptin rose 8 percent to 5.27 billion Swiss francs in the period.
However, Roche confirmed its outlook for full-year 2010. It expects mid-single-digit sales growth in local currencies for the Group and the Pharmaceuticals Division, excluding Tamiflu sales, and sales in the Diagnostics Division are expected to grow significantly ahead of the market. Meanwhile, Roche is targeting for a double-digit increase in core earnings per share at constant exchange rates.
Recently, regulatory pressures from US and Europe have forced Roche's rivals like Pfizer and Merck to take similar cost cutting measures. Incidentally, they have also made big ticket acquisitions before announcing massive layoffs.
New York-based Pfizer, the world's largest drug maker by sales, said it will cut about 19,500 jobs as part of its deal to buy Wyeth. In a recent regulatory filing, it said: We expect to exceed our original 15 percent workforce reduction target. However, the company didn't specify how many additional jobs it intends to eliminate.
Another pharma major Merck & Co. has said it will trim 15 percent of the company's workforce, or 15,000 jobs, following its $41.1 billion purchase of Schering-Plough. Merck plans to save $3.5 billion by 2012.
© Copyright IBTimes 2023. All rights reserved.