Romanian Hacker 'Guccifer' Claims He Hacked Hillary Clinton's 'Completely Unsecured' Email Server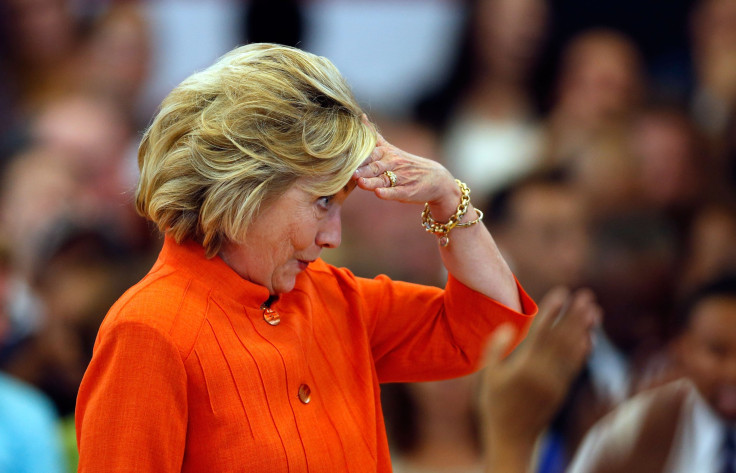 Marcel Lehel Lazar, who has previously hacked into the email accounts of high-profile American political figures — in one case leaking private paintings of former president George W. Bush — now claims he compromised the email server of Democratic presidential candidate Hillary Clinton, something the former first lady has always denied.
Lazar, who goes by the name "Guccifer," is currently in prison in Virginia after he was extradited from his home country of Romania earlier this year. However, the hacker agreed to speak to reporters from Fox News and NBC while in jail about his claim that he hacked Clinton's email server in 2013.
Besides compromising email accounts linked to Bush, Lazar accessed Colin Powell's email account, leaking details about his private life. In addition, he was also able to breach the email account of one of Clinton's closest aides, Sidney Blumenthal. It was through this account Lazar says he was able to finally access Clinton's email server.
Clinton has faced strong criticism since it was revealed in 2015 that she used her personal email server for official communications while she was the secretary of state, with thousands of emails stored on the server marked confidential and 22 of those marked top secret.
Lazar was the first to reveal Clinton's personal email address (hdr22@clintonemail.com), but the hacker has not released any proof that he breached the email server.
"There is absolutely no basis to believe the claims made by this criminal from his prison cell," Brian Fallon, Clinton's press secretary, told NBC. "In addition to the fact that he offers no proof to support his claims, his descriptions of secretary Clinton's server are inaccurate. It is unfathomable that he would have gained access to her emails and not leaked them the way he did to his other victims."
An FBI investigation into Clinton's email server has reportedly found no evidence of a security breach, but Lazar has claimed getting access was "very easy." He told NBC the server was "completely unsecured" and "it was like an open orchid on the internet."
Lazar has provided no documentation to back up his latest claim, but said evidence exists in the "Guccifer archive." He described to Fox News the method he used to access Clinton's server.
Lazar said he started out by tracing the IP address from emails sent by Clinton to Blumenthal. Using this address, he used an IP scanner along with other readily available web programs (such as netscan, Netmap, Wireshark and Angry IP) to see if the server was "alive" and to identity open ports. Lazar said he found up to 10 other people from different parts of the world were also accessing Clinton's server.
© Copyright IBTimes 2023. All rights reserved.
FOLLOW MORE IBT NEWS ON THE BELOW CHANNELS