Romney, Bath Salts & Trolling: The Best Long Form Journalism Of 2012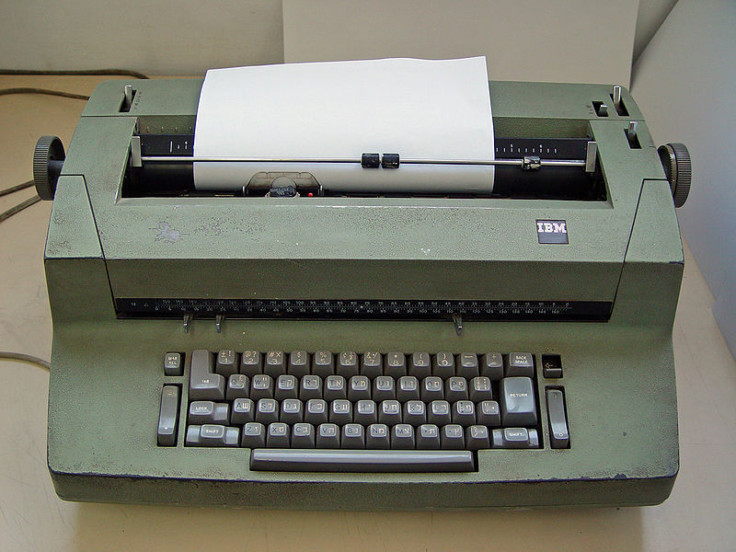 Journalism is at a crossroad. Gone are the days when Washington Post reporters broke the Watergate scandal and magazine writers like Hunter S. Thompson were held in higher regard than the people they profiled. Favored instead are click-friendly advertisements that veer closer to link bait than actual headlines. A recent study found that only 7 percent of the British public -- understandably disgusted by the News Corp. phone-hacking scandal -- trusted journalists, near the level of politicians, bankers, and real estate agents.
Lost in the conversation, though, has been the absolutely stellar writing and reporting published in 2012. Websites like Byliner and Long Reads have emerged amid the magazine bankruptcy and newspaper layoff stories, acting as curators to the finest long-form essays on topics often absent from the CNN ticker.
And people are starting to notice. As the year wound to a close, readers used such Twitter hashtags as #longreads, #longform and #muckreads to offer up their own recommendations for the best coverage of 2012.
The same Internet that threatens to obliterate the centuries-old publishing industry in less than a decade has enabled writers to make their work easier to share through social media and e-mail. Magazine subscriptions have turned into RSS subscriptions, and for good reason.
Here are some the best examples:
Does Mitt Romney Have A Soul? by Wells Tower, GQ
The media circus that was the 2012 campaign season also yielded some of the most insightful (and hysterical) essay writing. Wells Tower spent part of the summer trying to cover Mitt Romney for GQ magazine, a mostly fruitless effort that saw the author witness Romney at his most bumbling. At one point Tower witnessed a Newt Gingrich event where the candidate handled a disruption with a grace Romney would have envied, according to one Gingrich fan.
"In other words, Newt is an ideal candidate because when an infant pestered him, he hacked it, took it like a man, a pro. If it were Romney? And an infant started f***ing with him? You know it would be bad, some pediatric version of the time he sang 'Who Let the Dogs Out' to black teens in Florida. 'Hello, little organism different from myself. I will now make noises that I believe are comprehensible to your kind.'"
Bath Salts: Deep in the Heart of America's New Drug Nightmare by Natasha Vargas-Cooper, Spin
Synthetic drug makers had a very good year in 2012. Profits went through the roof even as law enforcement across the country tried to crack down on the legal ingredients used to cook new, untested stimulants. Natasha Vargas-Cooper (@natashavc on Twitter) was embedded with bath salt fiends and the police tasked with stop distribution, coming out with yet another angle on the hapless war on drugs.
"About two years ago, bath salts — a lab-brewed drug that unpredictably mimics a freakish combination of coke, meth and Ecstasy — suddenly popped into public consciousness with a rat-tat-tat of reports from emergency rooms and law-enforcement officials that sounded like the stuff of a D.A.R.E. officer's most florid nightmare. By most accounts, the drug — then legal — first surfaced in Louisiana in mid-2010, quickly moved through the South, and then spread out in all directions. It was, in fact, in Louisiana where one of the first Code Red warnings about bath salts emerged, when a user lost her arm and part of her shoulder after she shot herself up and sparked a flesh-eating bacteria."
The Glorious Plight of the Buffalo Bills by Ben Austen, Grantland
If the Bills haven't been the worst team in the NFL for the past decade, they're certainly near the bottom. The team hasn't made the playoffs since they were bounced from the '99 Wild Card and team owner Ralph Wilson (who is 94 years old) rents the team to Toronto for one game each season for an extra buck. The futility of Bills football is news to Buffalo fans, though, who have long been considered among the best in the sport. Ben Austen went undercover at a Bills game (a loss to the rival New England Patriots) to chronicle their near-delusional level of commitment.
"I'd like to pause before the start of the game to reflect on the significance of Zubaz. If you consider these zebra-print pantaloons solely an artifact of a previous age, associating them with the early 1990s and beefy guys in mullets and high-top fades, then you haven't been to Buffalo lately. Brazenly unstylish and common-man, a marker of extreme devotion, Zubaz are as much a part of the Bills fan uniform as a Jim Kelly jersey. They operate like a metonym for Bills love itself. You see women tucking them cutely into socks. For cold-weather games, fans slip them on over jeans or snow pants. Before the game, I tracked down a fan named Brian Koperski, who was described to me as the guy who wore Zubaz to the Grand Canyon and flew a Bills flag there. He and his tailgate mates were all similarly clad in Zubaz. I clumsily asked if he and his friends wore the pajama pants ironically. 'We're not making a mockery of ourselves, if that's what you mean,' Brian said. 'We feel they look pretty cool.' He then told me about a tailgating partner, Jack, who was getting married, and how the fiancée had specially made for Jack a Zubaz vest and bow tie. Brian figured she was about the coolest girl he knew."
Unmasking Reddit's Violentacrez, The Biggest Troll on the Web by Adrian Chen, Gawker
Internet discussion site Reddit is almost entirely run by its users. "Redditors" use the online bulletin board to subscribe to topics that interest them, using up-votes and down-votes to control how viral a link goes. But there's a dark side that comes with the tech-forward, science-heavy conversations (which often lend a heavy influence to what reverberates throughout the rest of the Web). Adrian Chen sparked an Internet controversy when he exposed the identity of Redditor Michael Brutsch, who used his "Violentacrez" identity to post lewd pictures of underage girls without their knowledge or permission.
"Violentacrez and his fellow moderators worked hard to make sure every girl on jailbait was underage, diligently deleting any photos whose subjects seemed older than 16 or 17. Violentacrez himself posted hundreds of photos. Jailbait became one of Reddit's most popular subreddits, generating millions of pageviews a month. 'Jailbait' was for a time the second biggest search term bringing traffic to Reddit, after 'Reddit.' Eventually, Jailbait landed on CNN, where Anderson Cooper called out Reddit for hosting it, and Violentacrez for creating it. The ensuing outcry led Reddit administrators to reluctantly ban Jailbait, and all sexually suggestive content featuring minors."
Sex, Lies, and Hit Men by Skip Hollandsworth, Texas Monthly
There's been no shortage of water-cooler crime stories in 2012. Along with Casey Anthony and Trayvon Martin, there's also Vanessa Veselka's account of The Truck Stop Killer and The Innocent Man, written by Pamela Colloff for Texas Monthly. The best might have been the story of Jeffrey Stern, a wealthy attorney accused of convincing his mistress to kill his wife Yvonne in a twist-filled murder story that sounds more like an Agatha Christie novel than anything pulled from the headlines.
"The plot to kill Yvonne, which initially seemed to have all the makings of the next Blood and Money, the famous 1976 national best-seller by Thomas Thompson about a Houston murder-for-hire case involving a plastic surgeon named John Hill, was quickly turning into a Fargo-like black comedy, featuring a gang of hit men who couldn't—or wouldn't—shoot straight. What's more, said Michelle, the bungled shootings were causing profound troubles in her relationship with Jeffrey. "'I recall him even saying, 'What an amateur job, they missed the bitch again,' " she wrote. 'And he was upset that it was done with his kid in the house, because he repeatedly asked to do it when the kids aren't around.'"
Happy reading.
FOR FREE to continue reading
✔️ Unlock the full content of International Business Times UK for free
offer available for a limited time only
✔️ Easily manage your Newsletters subscriptions and save your favourite articles
✔️ No payment method required
Already have an account?
Log in
© Copyright IBTimes 2023. All rights reserved.