'Royal Family Falling Apart': Could Meghan And Harry's Exit Have Influenced Peter Phillips' Wife?
It looks like the British royal family is taking another hit.
According to The Sun, Queen Elizabeth II's grandson Peter Phillips, 42, and his wife Autumn, 41, are splitting after 12 years of marriage. A source shared fears with the outlet that Autumn, who reportedly spearheaded the decision, might be following in the footsteps of Prince Harry and Meghan Markle.
"What worries some of us is that Autumn may want to go back to Canada," an unidentified friend said. "Maybe she has been influenced by Harry and Meghan's departure. Perhaps she thought if that can happen then I can leave as well? That might be unfair on her, but you have to consider it."
However, the couple's spokesman, Gerard Franklin, released a statement saying that Peter and Autumn will both continue to live in Gloucestershire, CNN reports.
Peter, who shares daughters Savannah, 9, and Isla, 7, with Autumn, was allegedly blindsided by his wife's desire to separate.
"Peter is absolutely devastated by this and just didn't see it coming," a source revealed to The Sun. "He thought he was happily married and had the perfect family with two lovely daughters. But he is now in total shock."
The Queen is also said to be upset about the announcement. Said a source, "It's the last thing she needs after all her recent troubles and you get the feeling that the Royal Family is falling apart a little bit."
According to CNN, the couple informed their family, including the Queen, of the decision to divorce last year.
In part, the statement from Franklin read: "They had reached the conclusion that this was the best course of action for their two children and ongoing friendship. The decision to divorce and share custody came about after many months of discussions and although sad, is an amicable one...Both families were naturally sad at the announcement, but fully supportive of Peter and Autumn in the joint decision to co-parent their children."
Despite their differences, the couple agreed to prioritize "the continued well-being and upbringing of their wonderful daughters" above all else.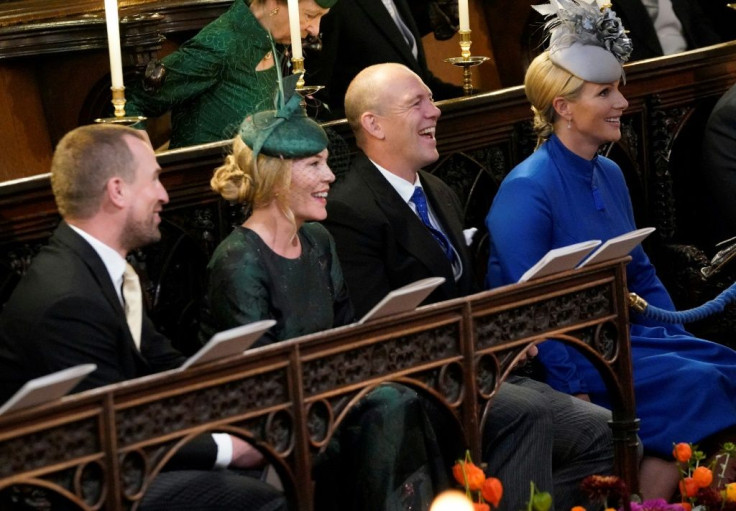 © Copyright IBTimes 2023. All rights reserved.