Royal Family Won't Be 'Goaded Into A Public Response' After Harry, Meghan Doc: Royal Expert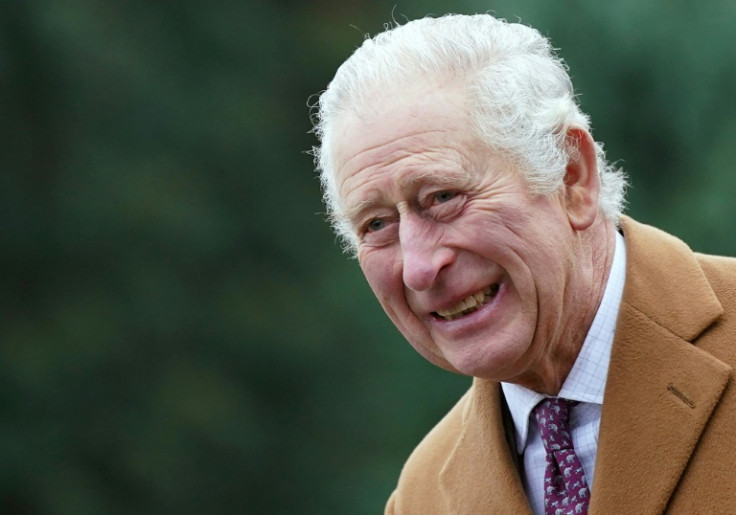 KEY POINTS
Jennie Bond weighed in on King Charles' lack of mention of Harry and Meghan in his Christmas speech
The journalist believes the royal family took the "higher ground" by not responding to the Sussexes' allegations publicly
Former palace aide Dickie Arbiter also suggested that the royals would not want to contribute to the Sussexes' narrative
The British royal family is unlikely to publicly respond to Prince Harry and Meghan Markle's claims and allegations in their Netflix docuseries, a royal expert has suggested.
Jennie Bond, an English journalist and TV host who worked as a royal correspondent for the BBC for 14 years, weighed in on King Charles' lack of mention of the Duke and Duchess of Sussex during his Christmas speech and during the royal family's Christmas walkabout Sunday following the release of the six-part docuseries "Harry & Meghan."
"If [Charles] had mentioned them, then it would have obliterated everything else he said. That's all we'd be talking about," the "Elizabeth: A Celebration in Photographs of Elizabeth II's Life and Reign" author said on GB News.
She continued, "I think [the royal family has] pointedly taken the higher ground here. Harry and Meghan can say what they want [and] complain as much as they want publicly, but the royal family is not going to be goaded into a public response. I think that is the most dignified way of going about it. We're just seeing them carrying on with their work."
On Sunday, King Charles, Queen Consort Camilla, Prince William, Kate Middleton and their three children, Prince George, 9, Princess Charlotte, 7, and Prince Louis, 4, all attended the traditional Christmas Day church service at Sandringham Estate in England.
They were joined by other royal family members, including Princess Beatrice, Princess Eugenie, Zara Tindall, Princess Anne, Prince Andrew and Prince Edward and their respective spouses, as they greeted well-wishers who lined up outside the church.
However, Prince Harry and Markle, who stepped back from royal duties in 2020, were notably absent.
British journalist and commentator Dickie Arbiter, who served as Queen Elizabeth II's spokesperson from 1988 to 2000, also recently claimed on Australia's "Today" that he does not see Buckingham Palace publicly responding to the Sussexes' claims. He said he thinks the royal family would not want to "contribute to the narrative" laid down by Prince Harry and Markle in their docuseries.
"That is just fighting fire with fire, and nothing can be gained from that. It's a case of he says, she says, she says, he says, so nothing's going to be gained from that," he explained.
Arbiter also said he believes it's unlikely for the Sussexes and the royals to reconcile anytime soon. For him, it will take time and will involve "a lot of eating of humble pie."
Prince Harry said in the final episode of "Harry & Meghan" that he and his wife were moving on and were not expecting an apology from the palace after alleging that they were victims of "institutional gaslighting."
"I've had to make peace with the fact that we're probably never going to get genuine accountability or a genuine apology," he said. "My wife and I, we're moving on. We're focused on what's coming next."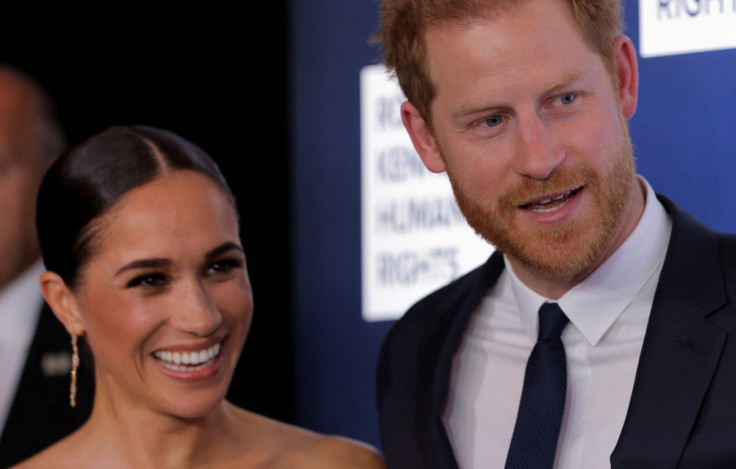 © Copyright IBTimes 2023. All rights reserved.