Royal Princesses Madeleine, Mette-Marit And Prince Frederik Named Godparents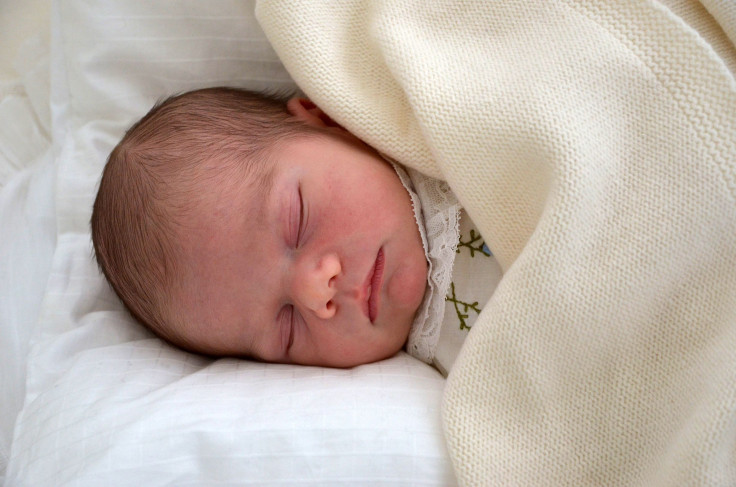 The godparents of Prince Oscar of Sweden have been revealed by the Royal Palace ahead of the baby's christening on Friday. The Duke of Skane's parents Crown Princess Victoria and Prince Daniel have asked Princess Madeleine to and Crown Princess Mette-Marit of Norway to act as his godmother. Crown Prince Frederik of Denmark, Daniel's friend Hans Astrom and King Carl XVI Gustaf's close friend Oscar Magnuson from Sweden will act as godfathers.
The complete guest list has been revealed by the palace and Oscar's godparents and their spouses will be present on the momentous occasion. The Swedish royal family will turn out in full force including King Carl and Queen Silvia, Princess Madeleine and Chris O'Neill, Prince Carl Philip and Princess Sofia. Besides, Madeleine and Chris' kids Princess Leonore and Prince Nicolas will be present and even Princess Estelle, first child of Victoria and Daniel.
However, Carl Philip and Sofia's son Prince Alexander, who was born in April, will not be making an appearance. The royal christening will be held at the Royal Chapel in Drottningholm Palace located in the outskirts of Stockholm. It will be in keeping with the Bernadotte family's tradition.
Prince Oscar Carl Olof's christening is being held in the same venue where many Swedish royals have been baptized, including Oscar's big sister Estelle. The two-month-old baby will wear the same christening gown used by his sister Estelle, his mom Victoria, his grandfather. Besides, his aunt Madeleine, uncle Carl Philip and cousins Leonore and Nicolas also wore the same gown at their christenings.
Water that will be used in the ceremony will come from a spring in Öland, a custom among the Swedish royals. Baby Oscar was born on March 2 and is third-in-line to the Swedish throne. The ceremony will be officiated by Archbishop Antje Jackelén, followed by a reception and private lunch for invited guests.
© Copyright IBTimes 2023. All rights reserved.