Royal Visit 2014: Prince William And Kate Will Visit Michelle Obama And The White House. What's The Etiquette?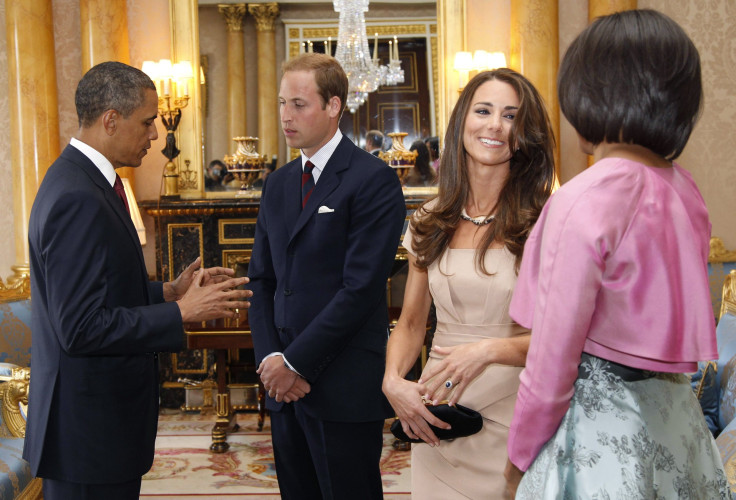 Prince William and Kate Middleton will visit the United States next week, with a meeting at the White House scheduled for Monday. The young couple are known for being a little less formal than Her Majesty the Queen, but their visit still raises questions about etiquette. Is a royal fist bump in order?
While the Washington press corps has been warned to "comply with the dress code on formal occasions," many are wondering how the first family will greet the Duke and Duchess of Cambridge, especially in light of a controversial hug that Michelle Obama gave Queen Elizabeth II a few years ago.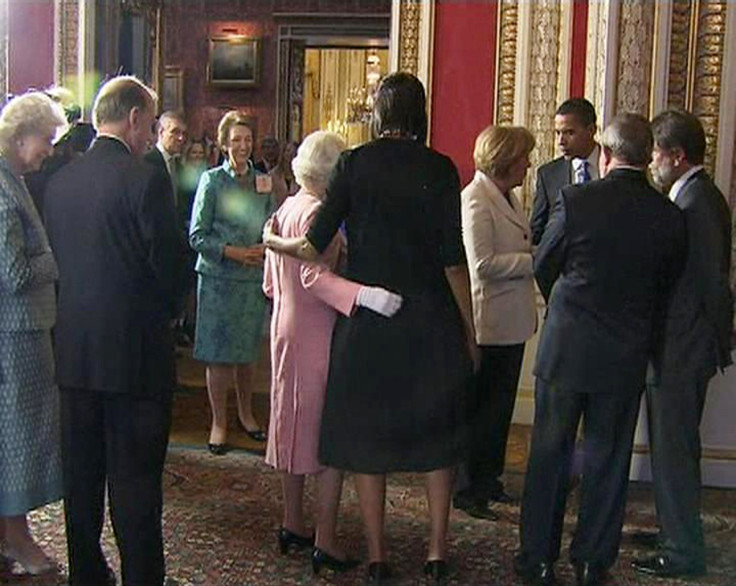 Americans -- who fought a war in order not to be royal subjects -- should know there is something that's definitely not encouraged.
"One thing we have to make sure not to do is curtsy," says Roseanne Thomas, president of Boston-based Protocol Advisors, a business etiquette consultancy.
This move, a graceful half-bow popular with ballerinas, is simply not done by Americans. And it would be especially inappropriate for the first family. (Nancy Reagan provoked criticism with a curtsy to Prince Charles.)
"We're not their subjects. Even in Europe we wouldn't do that," says Thomas.
But does this mean Prince William and President Obama will share a fist bump, which Obama has established as the new high-five since his first term? That depends on who makes the first move.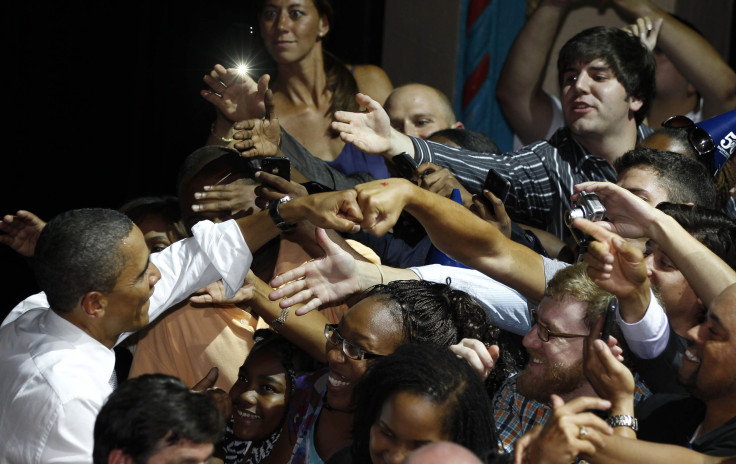 "I would probably wait until they extended their handshake, that would be my advice," Thomas says, though musing that, if a fist bump was offered, they might not refuse, as it would be rude to make one's host look awkward.
Besides, this younger generation of royals seems to have taken on a "when in Rome" attitude when it comes to greetings, as evidenced by Kate rubbing noses with Maori warriors in New Zealand. And it's likely they've been briefed on how Americans work.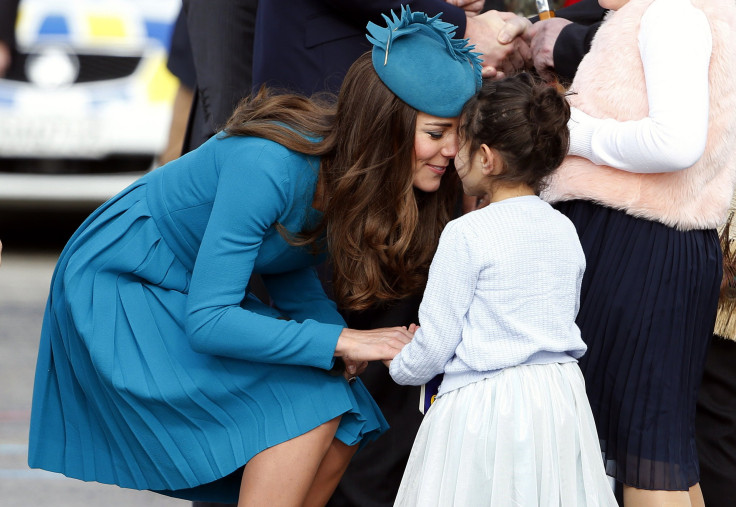 Business meetings have their own manners. William plans to meet with officials at the World Bank to discuss illegal wildlife trafficking.
While in a business meeting, all attendees should stand when Prince William enters, and he should be escorted to his seat, which should be at the right hand of the host, according to Nancy Mitchell, head of the Etiquette Advocate, a protocol consulting firm based in Washington, D.C. The host should also formally introduce others in the room.
"Remember that people are introduced to him," she says. However, it's not necessary to wait for William to speak first. "He's the guest, so the host should take the lead with discussion."
Mitchell noted that William and Kate are "definitely more relaxed" than previous generations, but it's always a good idea to start with formality to show respect.
Reporters, on the other hand, don't seem as eager to comply with the rules, as they noted with gusto on social media when Politico first wrote about the dress codes.
© Copyright IBTimes 2022. All rights reserved.
FOLLOW MORE IBT NEWS ON THE BELOW CHANNELS