'The Royals' Season 2 Spoilers: 6 Things To Know About The E! Drama Before The Nov. 15 Premiere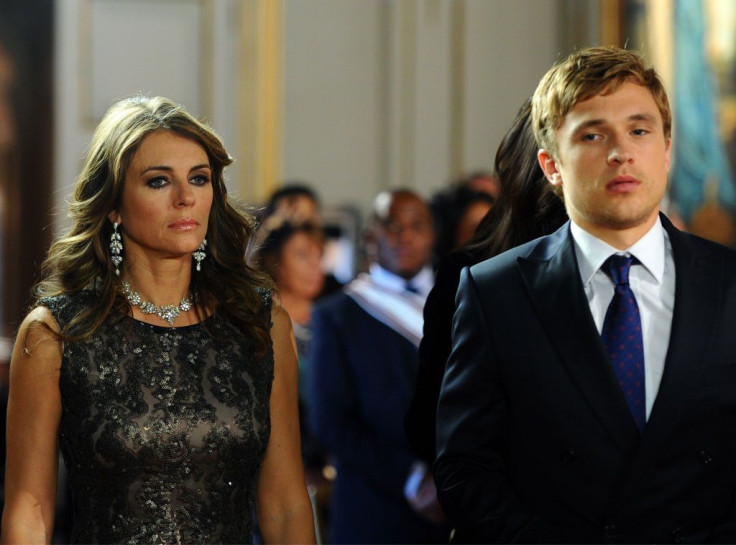 It's a new era on "The Royals." The Season 2 premiere will show Cyrus (Jake Maskall) as he takes the throne, but Prince Liam (William Moseley) and Princess Eleanor (Alexandra Park) aren't happy with their father's replacement. However, their worries extend well beyond the new king alone. Between their hectic love lives, the battle to prove they're legitimate and their scheming mother, Queen Helena (Elizabeth Hurley), Liam and Eleanor will have their hands full. Check out just a few of their many obstacles:
1. Blaming Helena -- Don't expect the queen to bond with her kids this year. They blame her for their father's death and the claim that they're illegitimate. "There's a sense that their mother might have had something to do with it," Moseley revealed to TV Insider. "They're very suspicious of her. Helena was also one of the reasons they were claimed illegitimate and Liam was not able to ascend the throne, so there's a real distrust within the monarchy."
2. Paternity -- Are Liam and Eleanor actually illegitimate? Moseley revealed that this is one storyline to be carried throughout the entire second season. "We don't really find out until the very end," he told Bustle.
3. Love Triangle -- By sleeping with Eleanor's mother, Jasper (Tom Austen) appears to have ruined any chance he had at reuniting with the princess. If he attempts to win her back, he might have some competition. "He really needs to step up and be heroic and earn her trust again and earn his way back into her heart. He may or may not be interested in that. It's hard to say with Jasper," executive producer Mark Schwahn told the Hollywood Reporter. "But last season we met Beck [Andrew Cooper] in Monaco and he has a place in Eleanor's heart as well, so there may or may not be a love triangle in place for Season 2. And sometimes it will be a hate triangle."
4. Cyrus' Child -- Schwahn promised that viewers would find out more about Cyrus' illegitimate child as soon as Season 2 starts. "That's a storyline we're going to get into right off the bat," Schwahn told Entertainment Weekly in September. "We'll find out what that is, and who that is, and whether or not Cyrus will be held accountable -- whether, in fact, that is his child. We'll hear from Prudence [Poppy Corby-Tuech]. We haven't seen the last of Prudence."
5. Helena's Sanity -- The mother of Liam and Eleanor is going off the deep end. "For the first half of the season, she's pretty deranged, I think," Hurley told InStyle. "[Her husband] was the voice of sanity, and now he's gone. So someone has to seize the sanity back."
6. Joan Collins Returns -- Could the family matriarch make Helena see reason? The famous "Dynasty" actress will be back as the queen's mother. "She's fabulous in Season 2," Hurley gushed to E Online. "Obviously, she steals every scene she's in, she's fantastic. I couldn't have a better mother for Queen Helena."
Watch the trailer for "The Royals" Season 2 premiere below:
"The Royals" Season 2 premieres on the E network Sunday, Nov. 15, at 10 p.m. EST.
© Copyright IBTimes 2022. All rights reserved.
FOLLOW MORE IBT NEWS ON THE BELOW CHANNELS