Ruby Rose Of 'Orange Is The New Black' Talks Gender Fluidity, Wedding Plans, 'Girl Crush' On Taylor Swift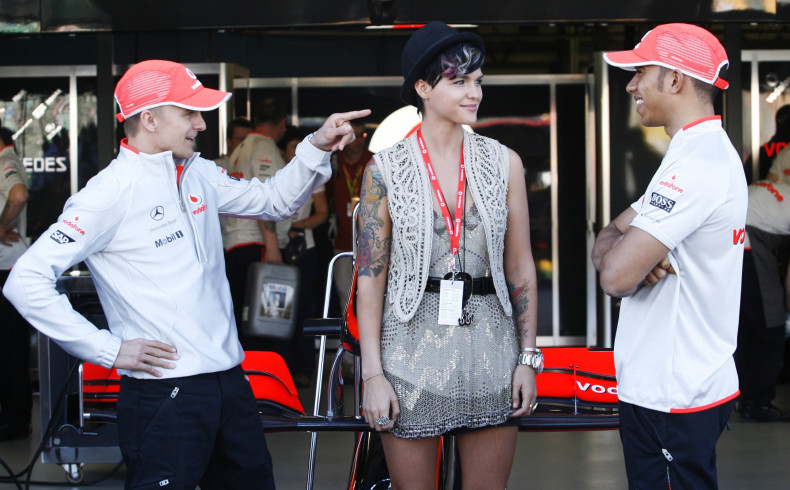 Australian model and actress Ruby Rose sat down with People magazine on Tuesday to discuss her role in Netflix's "Orange Is The New Black" ("OITNB"), gender fluidity and wedding plans. She even revealed her "girl crush."
Rose joined the cast of "OITNB" as inmate Stella Carlin for Season 3 of the Netflix show. She told People that the experience was "pretty extraordinary" and that there's "zero ego" on the set. Rose also shared a crazy story from "OITNB," in which the actress prepared for a nude scene by taking Soul Cycle sessions twice a day and going on a juice-cleanse diet three days prior to shooting.
"Everyone was like, 'Ruby, you're not going to be able to make significant change to your body in three days,' and I was like, 'Watch me!'," Rose said.
Rose does not identify as any one gender, though she prefers the use of feminine pronouns. But in an interview with Vanity Fair earlier this month, when asked which gender she identifies with more, Rose reveals "it would be a boy, a guy." The Australian star is engaged to Phoebe Dahl, a Nordic blond designer and granddaughter of the children's-book author Roald Dahl. The couple plan to get married next year and Rose admits they "love being engaged."
Surprisingly, the "OITNB" star also revealed her "girl crush" on Taylor Swift, saying, "I just want to be friends with her, like best friends forever. At photo shoots they always ask what music I want and they think I'm going to say Aerosmith or Metallica, but I'm always like, 'Can I get a little bit of Tay Tay? "1989," please'."
Aside from being an actress, model and video jockey, Rose is also known as Justin Bieber's celebrity doppelganger. The two recently met in Las Vegas and even shared an Instagram selfie, Entertainment Weekly reported.
© Copyright IBTimes 2022. All rights reserved.