Runaway Teen Raped, Drugged By 4 Men Who Forced Her Into Prostitution, Police Say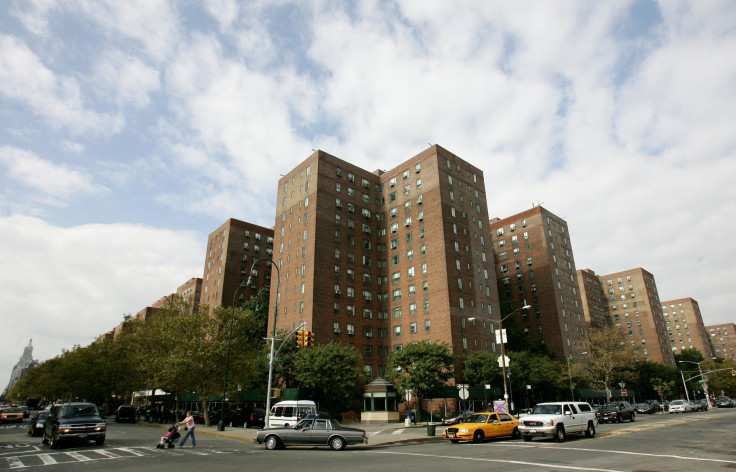 A 15-year-old girl in San Antonio says she was raped, drugged and forced into prostitution by four men, according to reports. The girl escaped Tuesday after claiming ill effects from drugs and then contacted police, authorities told the San Antonio Express-News.
Ray Hernandez Jr., 28, and Alfredo Herrera, 25, were arrested Thursday and booked into Bexar County Jail on charges of sexual assault of a child and continuous trafficking of persons. Hernandez, if convicted, could face 25 to 99 years in prison.
Korey Acosta, 20, was charged on Friday with trafficking a child, a first-degree felony. Another suspect, referred to as "Coach," has yet to be identified.
Hernandez reportedly met the girl on social media in October and proceeded to sell her to friends and strangers for sex, according to an affidavit.
Acosta was one of the men who paid to have intercourse with the victim but later partnered with Hernandez to traffic the girl for sexual acts, which continued until early May, police said.
Hernandez then drove the victim to an apartment where she met Acosta, Herrera and Coach.
"The victim said she was given narcotics shortly after arriving at the residence and remained on a 'high' for the remainder of the time she was with them (a period of about four days)," the affidavit said.
During that time, Hernandez and Acosta took the girl to a local motel room where they left her with Coach, who then allegedly raped the teen, police said.
"The victim said she refused to perform the acts on him ... then she felt she could not resist him any further so felt she had to comply with his requests," the affidavit says.
The girl had been hospitalized for treatment where it was determined she had a bad reaction to the drugs, reported KSAT, an ABC affiliate in San Antonio.
She identified the suspects to police and gave the location to where her alleged sexual abuse took place. Police gained warrants and later arrested Herrera and Hernandez.
© Copyright IBTimes 2023. All rights reserved.