Rupert Grint Likens JK Rowling To An 'Aunt,' Measures Life In 'Harry Potter' Movies
KEY POINTS
Rupert Grint said "Harry Potter" is "ingrained" in him after playing Ron Weasley in eight movies
He shared that his recent reunion with co-stars Daniel Radcliffe and Emma Watson was "very nostalgic"
The "Servant" star likened J.K. Rowling to an aunt whom he doesn't "necessarily agree with" over her views on trans people
Rupert Grint is opening up about his relationship with "Harry Potter" author J.K. Rowling and how the film series based on her books changed his life.
In a piece he wrote for The Times' "What I've Learnt" series, the 33-year-old British actor said the magical world of Harry Potter is "so ingrained" in him after playing Ron Weasley in eight films that he "[measures his] life in 'Harry Potter' movies."
"I find it very hard to detach myself from being Ron – we merged into the same person," he wrote. "I can't believe it started 20 years ago. It definitely sculpted who I am. I mentally closed the door on it even though I'm constantly faced with it – there's the play, the theme park and it's always on TV."
Grint went on to share that he doesn't see his co-stars Daniel Radcliffe and Emma Watson as much as people would expect so their recent reunion was "very nostalgic."
The actor recently reunited with Radcliffe, Watson, Tom Felton and other "Harry Potter" cast members for the "Harry Potter 20th Anniversary: Return to Hogwarts" special, which premiered on HBO Max on Jan. 1.
Although he found new friends in his co-stars, Grint admitted that he felt disconnected from the pals he knew before starring in "Harry Potter." He remembered developing a new group of friends when he started high school. The actor also noted that they didn't expect that the franchise would be a huge hit and that they would spend years filming it.
"At that time, we didn't know it was going to be eight films and what a sacrifice that would be. Going back to school for exams was the weirdest thing," he added. "I'd been in this very adult working environment. It was a very different way of growing up. But there are no regrets."
As for the author of the "Harry Potter" series, Grint compared his relationship with Rowling to that of an aunt and nephew.
"I liken J.K. Rowling to an auntie," he wrote. "I don't necessarily agree with everything my auntie says, but she's still my auntie. It's a tricky one."
Rowling faced backlash in June 2020 when she appeared to support anti-transgender sentiments in a series of tweets. While she denied that her views on feminism are transphobic, the author continued to push her controversial views in a lengthy essay shared on her website days later.
Several "Harry Potter" cast members spoke out against Rowling's remarks regarding the transgender community.
Radcliffe, who played Harry Potter, said in an essay for The Trevor Project that "transgender women are women." He also apologized to fans and said he hopes that Rowling's previous comments won't tarnish or diminish their experience with the books.
Watson, who played Hermione Granger in the movie series, also expressed her support to the transgender community.
"Trans people are who they say they are and deserve to live their lives without being constantly questioned or told they aren't who they say they are," Watson tweeted. "I want my trans followers to know that I and so many other people around the world see you, respect you and love you for who you are."
At the time, Grint also issued a statement, saying: "I firmly stand with the trans community and echo the sentiments expressed by many of my peers. Trans women are women. Trans men are men. We should all be entitled to live with love and without judgment."
Grint will be reprising his role as Dorothy's brother Julian in "Servant" Season 3, which premieres Friday on Apple TV+.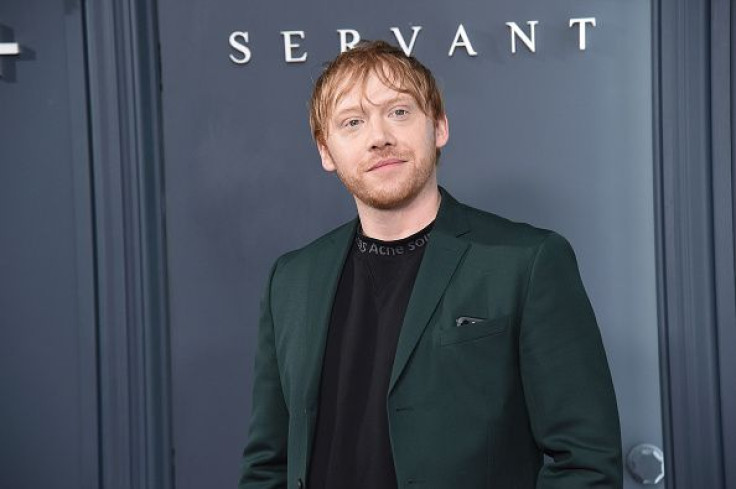 © Copyright IBTimes 2023. All rights reserved.