Russell Crowe Off The Hook In Battery Case Filed By Azealia Banks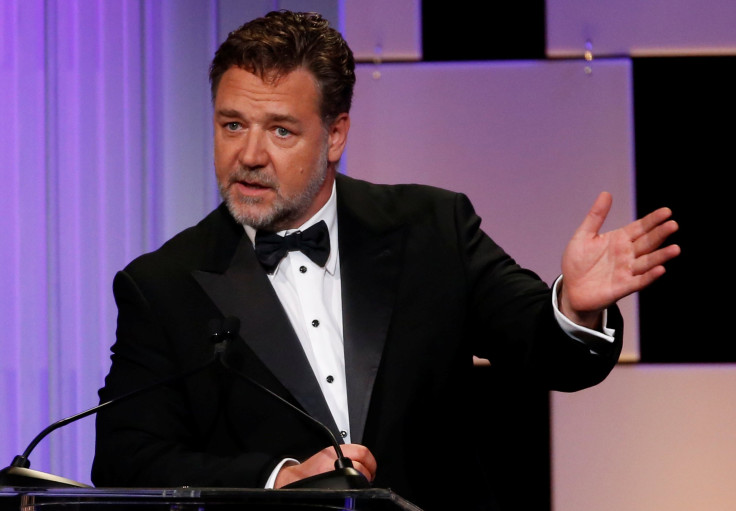 Russell Crowe has been cleared of all accusations in the case filed against him by rapper Azealia Banks.
The case was dropped, according to E! News, because of the lack of evidence. Legal documents and witness accounts also reportedly state that it was Banks who actually assaulted Crowe.
Banks demanded a public apology from Crowe for allegedly assaulting her. In a now-deleted Facebook post, the rapper said: "To recap my night, I went to a [party] at Russell crowes suite [sic], at which he called me [the n word], choked me, threw me out and spat at me. Last night was one of the hardest nights of sleep I've had in a long time." The rapper said that nobody stopped Crowe from assaulting her and that she had "receipts" of what happened.
Attendees of the event said the altercation was prompted by Banks' behavior, according to TMZ. The rapper reportedly laughed at the music Crowe played during the event. Banks also called the guests "boring, white men."
Banks was also said to have threatened a woman, saying: "You would love it if I broke my glass, stabbed you guys in the throat, and blood would squirt everywhere like some real Tarantino [movie]."
Banks has not commented on the issue again, but she did post recently about acceptance after some people reportedly wished for her death. The rapper said she is being put in a box by people.
In a Facebook post, Banks said: "Nothing about Azealia Banks CAN change until you change the way you look at her. If you look at me like a demon that's all you will see. If you look at me like a human and a girl as so many of my fans do you will see the real me."
Crowe has also yet to comment on the latest development in the issue.​
© Copyright IBTimes 2023. All rights reserved.